Product Description
The new generation of SQTP type servo strip cutting and blanking system adopts the international brand PLC programmable controller + servo drive device to display data on the touch screen to realize the man-machine exchange operation interface. It has the characteristics of convenient operation, flexible parameter adjustment, and quickness.
The combination of servo drive and planetary reducer has the advantages of fast speed, stable operation, low noise and maintenance-free, etc., and solves the disadvantages of low efficiency and high noise of traditional cutting equipment. This system is suitable for large-scale extruder hard extrusion high output characteristics. At the same time, the double wire rack structure can realize fast wire replacement without stopping, which greatly improves production efficiency.
| | | |
| --- | --- | --- |
| Type/Technical Parameters | Stripe Speed(strip/min) | Cutting Speed(block/min) |
| SQTP-1 | 35 | ≤32 |
| SQTP-2 | 30 | ≤28 |
| Motor Power(kw) | Appearance Size(LxWxH)/mm | Weight(kg) |
| 22.5 | 8500X2150X1900 | 4000 |
| 23.5 | 8500X2250X1900 | 4500 |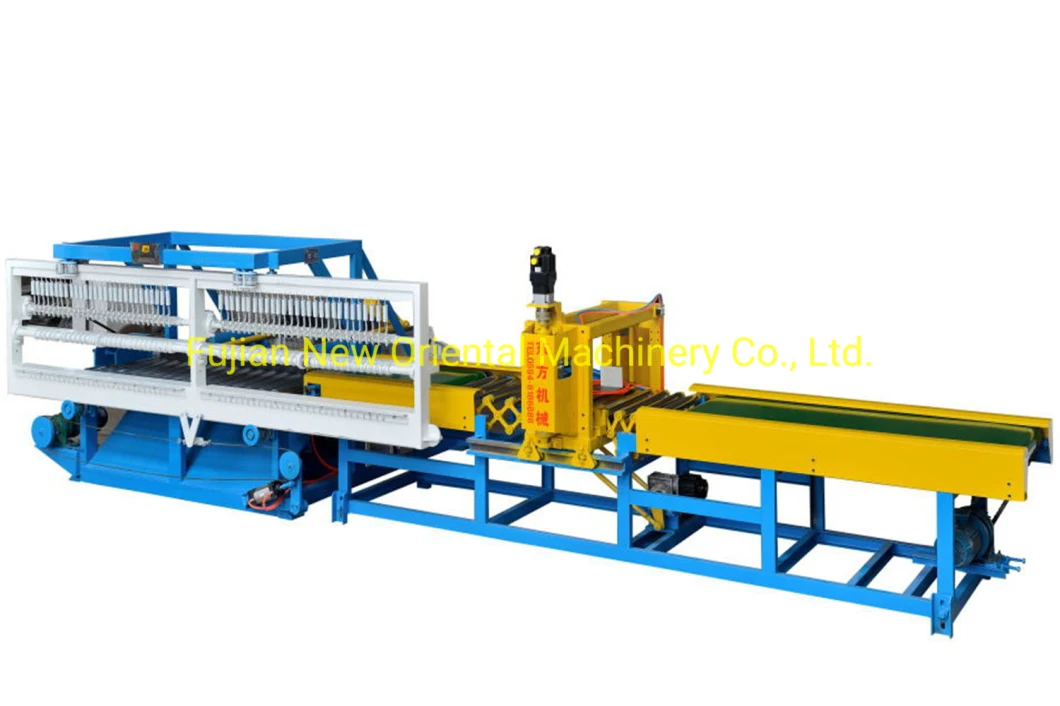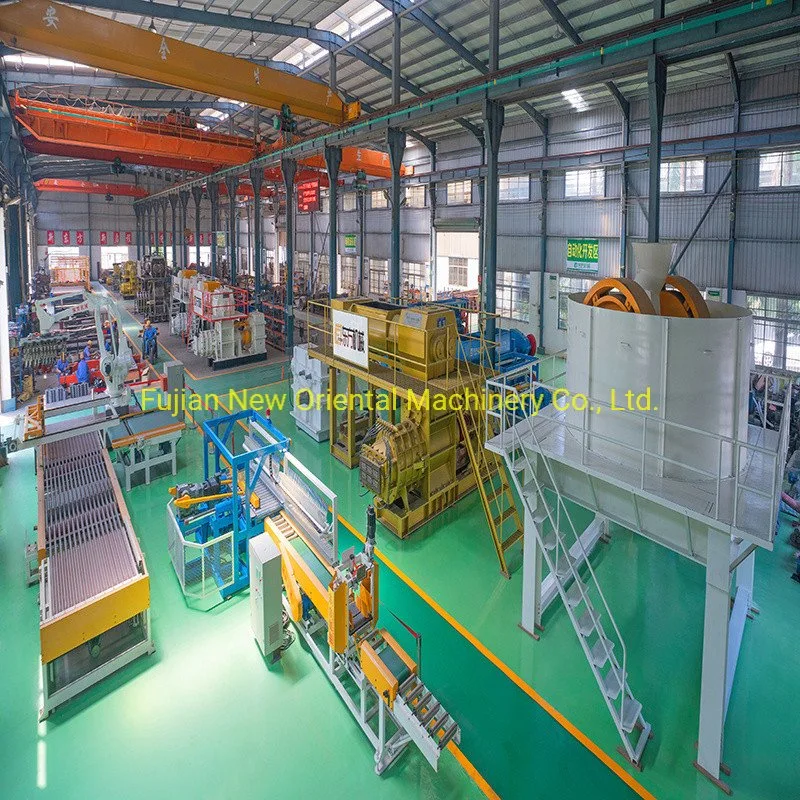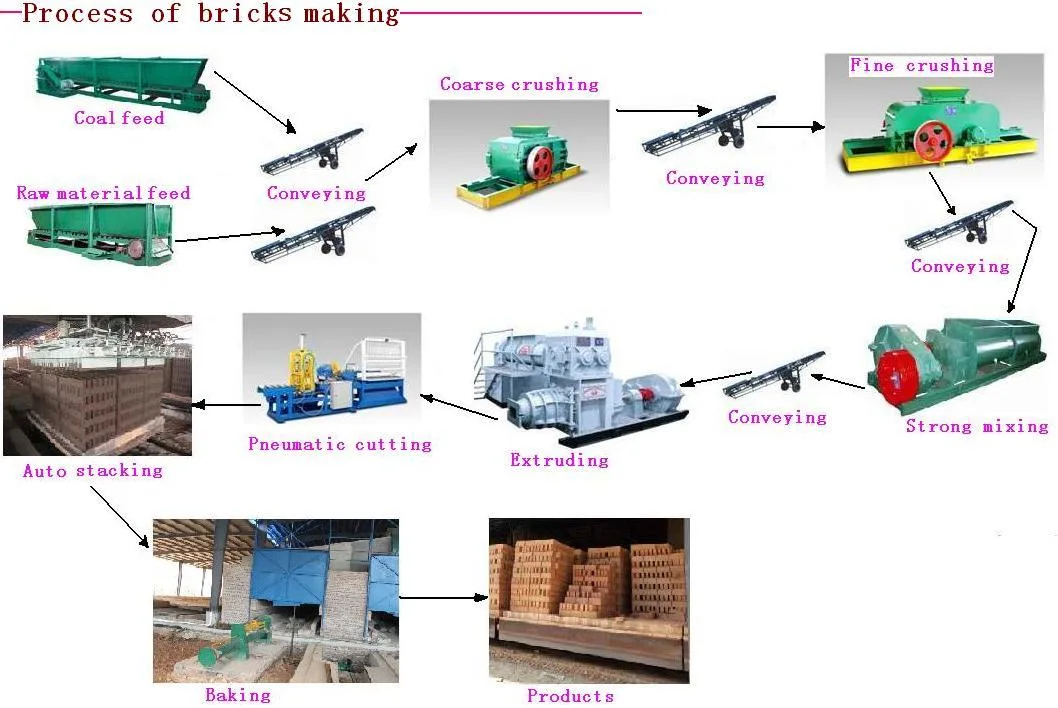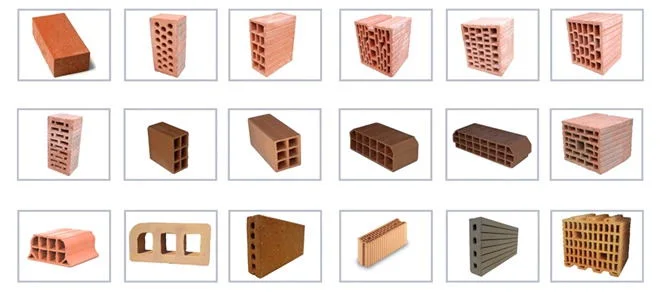 New Oriental: The Leading manufacturer for the brick and tile equipment in China
New Oriental: A famous supplier for the brick and tile equipment in the world
Be Careful& Be Meticulous,High Efficiency&Low Consumption,Pursing Perfection&Satisfying Customers.
Marketing System of New Oriental Machinery
Testing on Raw materials
Raw materials for making bricks are including clay,shale,coal gangue,fly ash,tailings, construction waste,river mud,life sludge and so on.Chemical composition analysis,physical property and moisture percent of green bricks are essential actors for whether this kind of raw materials is suitable for making bricks or not. And all these will affect the following steps of process planning,equipment matching,kiln structure,bricks quality and so on.
Overall Planning
A brick factory should be overall planned for storage of raw materials,manufacturing shops,finished product stacking,power control system,office and living facilities,greenbelt and lighting,etc.based on local situation.
Management Rules
To operate machines according to specification and handbooks,No Overburden!
Put more efforts on training and daliy maintenance for machines.
Regulate enterprise rules and employees' behavior to ensure smooth production.
Formulate company strategy planning and mission.
Structure if kiln
Settle down the kiln structure and relevant equipment according to the process design. Pay attention to raw materials quality for heating engineering and make sure hign quality and output of the kiln.
Choice of equipments
We shall have to choose equipment according to the process design,mainly concerning on the stablization(No problem happens in a certain period,which depends on the texture,strength,structure and fineness for the equipment), progressiveness,service and cost performance.
Process Design
Process design is an overall design for raw materials processing(crushing,ageing),molding,storage of green bricks,drying,sintering,unloading,packing and so on.
Company
H
onor
90/85 vacuum extruder won the first prize of "fujian dongfang cup" technical innovation (2011.6.21)
Robot billet system won the second prize of "fujian Oriental cup" technology innovation (2011.6.21)
Third prize of technological innovation of "fujian dongfang cup" (2011.6.21)
Single chuck 3.3m section automatic blank system won the second prize of "power cup" technical innovation (2011.6.21)
Enterprise credit evaluation AAA credit enterprise
China wall material equipment priority recommended products
Designated production unit of China brick and tile energy-saving machinery
Famous brick and tile products of China
China's brick and tile industry "relies on the new" advanced typical enterprises
Honorary title of "2010 national outstanding entrepreneur in brick and tile industry"
Passed ISO9001:2008 international quality management system certification
China brick and tile industry association standing director unit
Qualified products of national building materials machinery quality inspection center
National standard products of building materials machinery (2004.7.1)
Two national invention patents and ten national patented products
Putian city contract abiding and credit valuing unit (2009.2)
Xianyou county quality demonstration unit (2007.9)
Xianyou integrity unit (2007)
Xianyou county contract abiding credit enterprise (2007.3)
Unit of vice President of xianyou integrity promotion association (2010.3)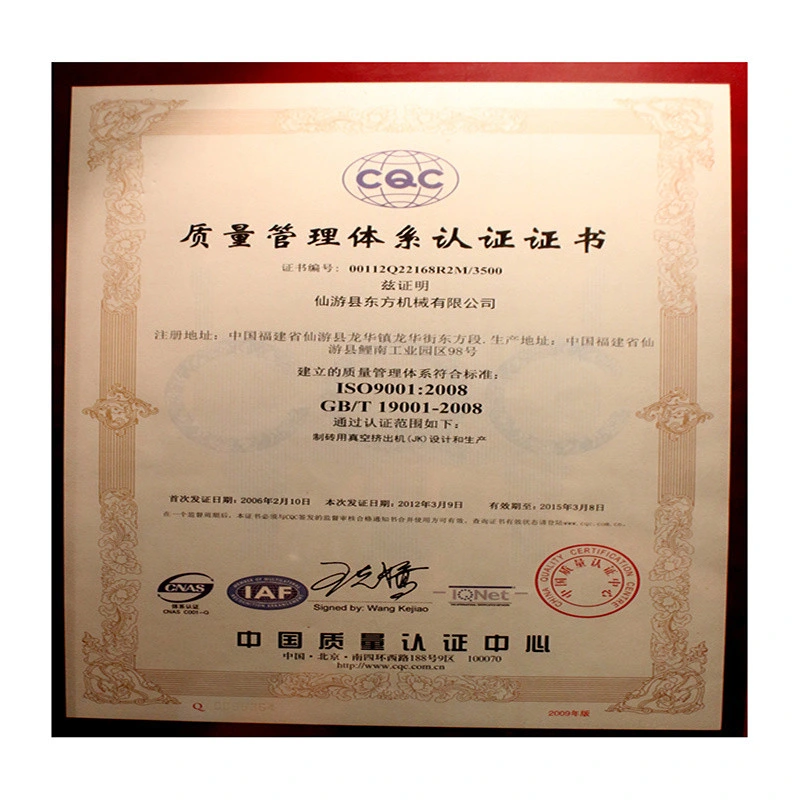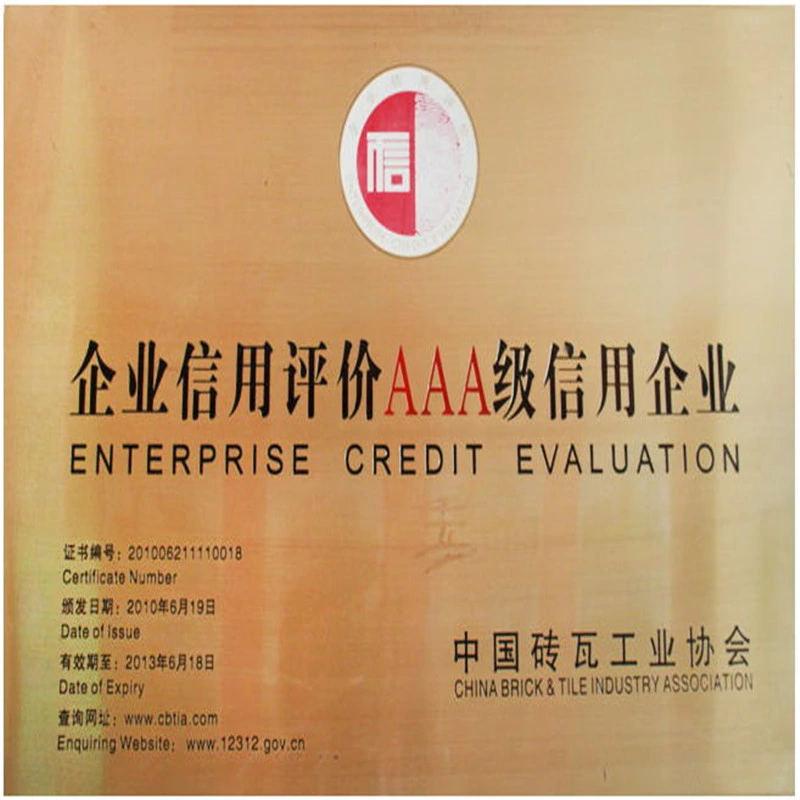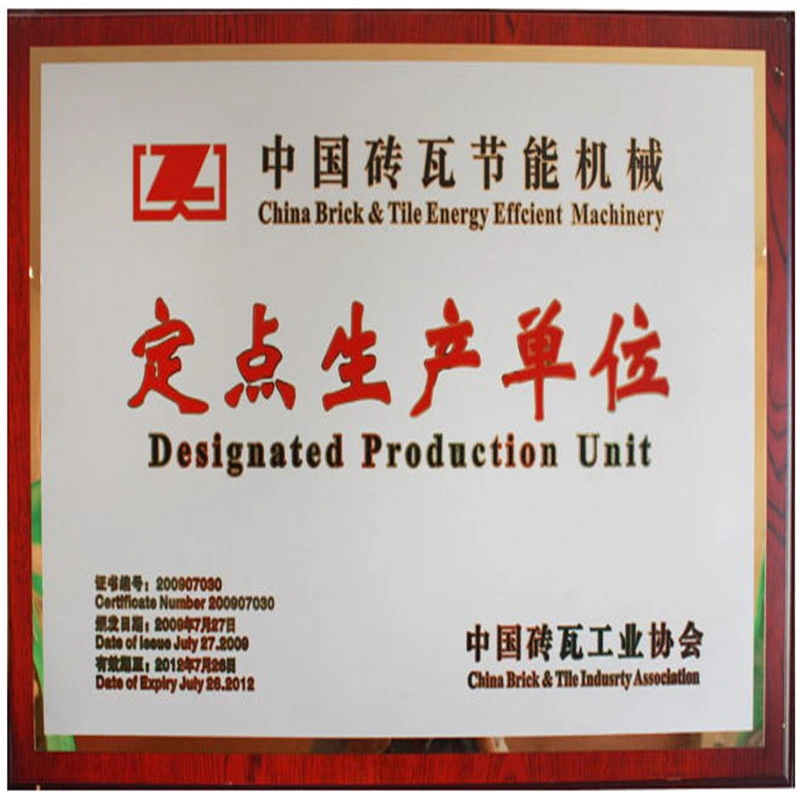 Service from New Oriental Machinery
Before-sale Service
According to requirements from customers,the sustainable development of our society and the promotion of new wall material in China,New Oriental Machinery set a proper principle of before-sale service.
Offering overall design and planning.
Offering raw materials test and sintering test to make sure qualified raw material for brick production.
Offering guidance on building the plant,technology selection on equipment and confirmation on operation scale.
Offering direction on certification handing,feasibility report and a channel for learning right industry policy and treand.
In-sale Service
According to the production line selected by customers,engineers from our training centre will provide teaching and technicians from our installation workshop will also offer onsite training,so that the trainees will grasp the operating performance of the machines faster.
Offering technical guidance on installation and debugging at site.
Offering planning on the basic foundation of whole plant.
Offering installation of the equipment.
Offering equipment maintenance manual and regular maintenance service.
After-sale Service
The perfect after-sale service is the prior guarantee for an enterprise's sustainable moving.
New Oriental Machinery always sets up the original file for each customer.
Building up customer's files to serve customers well and easy.
Offering auxiliary accessories and wearing parts quickly to improve service quality and working efficiency.
Offering professional engineering team to solve the equipment problems at the first time.
Offering regular return recalling or visiting to ensure smooth running of all equipment.
Extend Service
Fujian New Oriental Machinery has been working on absorbing the lastest industry information and promoting the new technology. With the application of new material and new technology,we are sharing the achievements and market recourses with all our customers.
Helping the customers upgrade their equipment .
Extending the scope and depth of service to satisfy the customers.
Changing the inherent ideas and tapping potential and vitality to improve company image.
Learing about the long-term market conditions and serving the vast number of brick and tile enterprises.