Welcome to our website! brickmachinery.en.made-in-china.com
1.Our company
History more than 70 years, now more than 2000 product lines.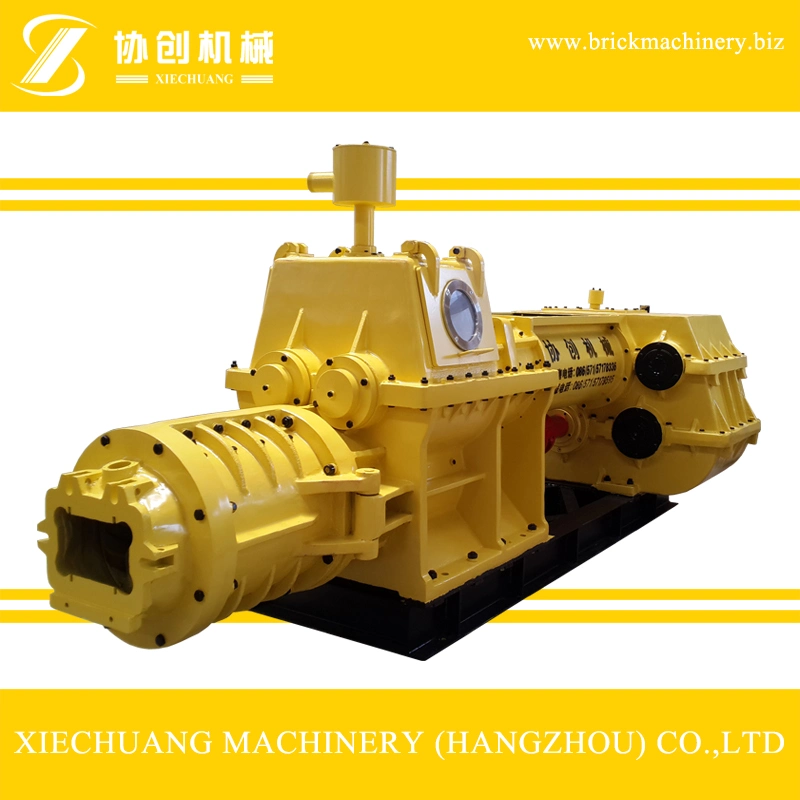 2.Specifications:
China brick machine Brick Making Machine Vacuum Extruder
1. Reasonable design&simple operation
2. Automatical
3. Model: JKR45-2.0
4. Capacity: 8000-12000PCS/hour
5. Power: 132kw
Our company specializes in producing automatic brick machine, bricks machine, block making machine, auto brick making machine and other construction machinery etc.
Fly ash brick, It is suitable for hollow, solid clay bricks with different size.
Wear resistant metal spraying technology was applied to the screw, pug mill, axis of screw and seasoning, conditioning, quenching treatment make sure auto brick machine work in long life.
The harden surface gear was adopted in reducer, clutch are a component with own patent, all the treatments make automatic brick machine life-saving, meanwhile the reasonable design Structure reduce the energy consumption, without any shaking during working, even the block making machine can working normal without foundation bolts.
We are specializing in the production of auto brick machine for 17 years, export to 28 countries
We received CE, SGS, ISO certification. And we provide different types of automatic brick machine
Our company is willing to provide for manufacturers in the original ordinary brick machine converted into a double level the vacuum brick extruding machine provides the high quality technical service, wholeheartedly with the brick machine manufacturer cooperation for a better future.
Introduction
Product
Vacuun extuder china brick machine
Model
JKR45-2.0
Power
132kw
Capacity
8000-12000pcs/h (brick size: 240*115*53mm)
Overall size
4050*1500*2000mm
Features
clay, shale, coal slack, fly ash
solid brick& hollow brick
a small scale plant investment, high profits
the machine main body using casting structure.
reasonable design, compact structure reduce the energy consumption with no shaking during working
cost-effective. what price, what goods.
14 years of production experience. high quality
Mould
according to customers requirements