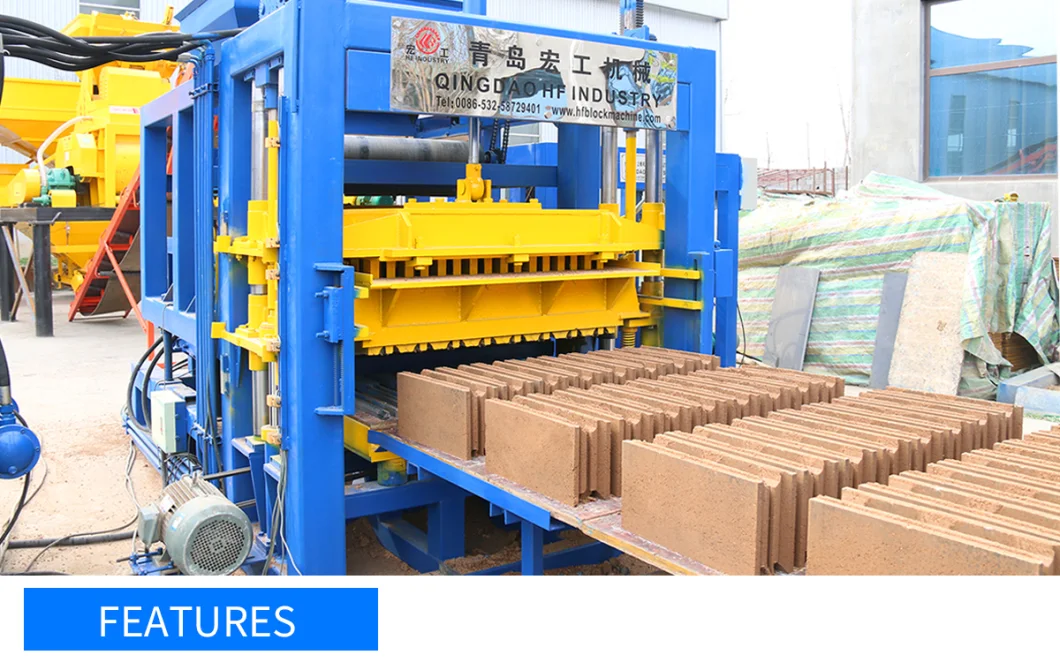 1. Efficient frequency vibration
A. Output increasing: QT series block machines can have 15% larger production than machines with ordinary motor vibration.
B. Maintenance cost saving: Being assembled with frequency system,the frequency motor will not burn out at high temperature environment.
C. Noise reduction: By changing the phase angle of the eccentric block, the residual vibration and noise can be quickly eliminated
2. The material is feeded by a cycle belt, the material feeding time controlled by PLC, which is more stable and faster, improving the production efficiency.
3. Intelligent control:
The control system adopts Siemens PLC and other world-famous brands for sensor and electrical components, such as ABB, OMRON and French Schneider; which can expend 30% spanlife and 10% more accuracy.
4. Efficient hydraulic system
The hydraulic system adopts Japan Yuken Valve which is characterized by convenient parameter adjustment, high pressure resistance, low noise, energy saving and easy maintenance.
5. Multi-purpose block machine
By changing moulds, one machine can produce various types of blocks and bricks, such as hollow blocks, paving bricks (with or without face color), solid bricks, curbstones, slope protection bricks and so on.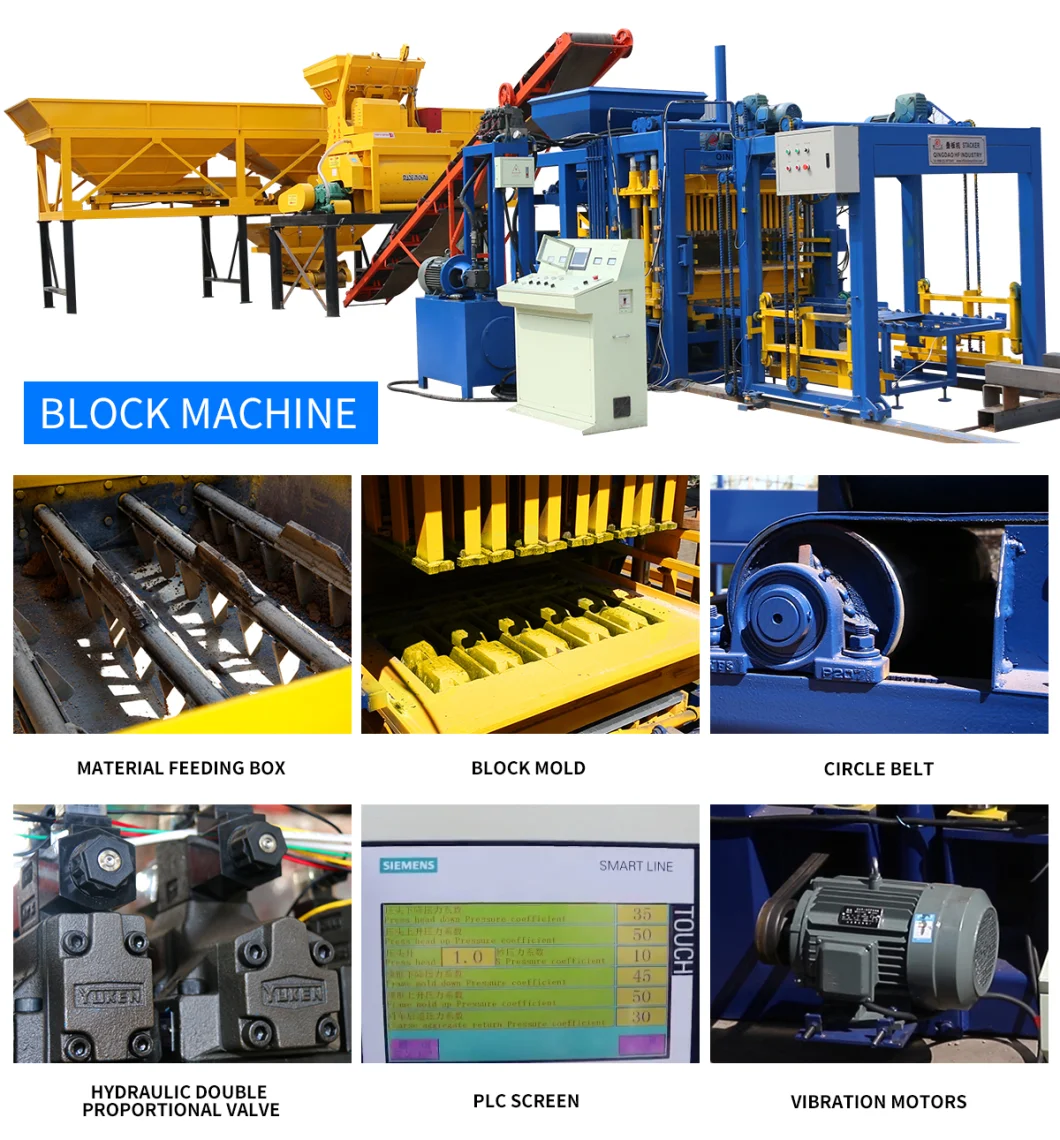 QT5-15
block making machine is the latest developed equipment product, which is special purpose equipment for making building block making machine. The material can be fly ash,slag, gangue or other industrial waste, river sand, gravel, cement, etc. Make different sizes of hollow blocks, porous blocks, curbs, pavement blocks. If you add a color machine, you can make layer blocks.
| | |
| --- | --- |
| Mould | QT5-15 |
| Overall Dimension | 5120*1950*2810mm |
| Cycle Time | 15s |
| Total Power | 26.5KW |
| Pallet Size | 1130*550mm |
| Raw Materials | Crushed stone, sand, cement, dust and coal fly ash, cinder, slag, ganaue, gravel, perlite and other industrial wastes. |
| Applied Products | Concrete blocks, solid/hollow/cellular masonry products, paving stones with or without face mix, garden and landscaping products, slabs, edgers, kerbstones, grass block, slope blocks, interlocking blocks, etc. |
| Applied fields | Widely used in buildings, road pavings, squares, gardens, landscaping, city constructions, etc. |