Qtj4-25 Industries Hollow Block Machine Concrete Block / Paving Block Making Machinery
Machine description:
1. QT4-25D is one of kind of automatic block machine, which is developed on the basis of small and medium model. The position-setting of the mold and the discharge head are more accurate. The down-mould adopts the vertical, directional vibrating device while the up-mold uses the pressure vibrating. So the blocks made by this machine are even, high in density and strengh. Also the automatic material distributing system greatly increase the productivity.
2. This machine is with automatic control system, it is easy to operate and can work reliably.
3. This machine is with high vibrating frequency and strong vibrating force to insure that the strengh of the finished block is strong enough to meet the international standard and the industry standard.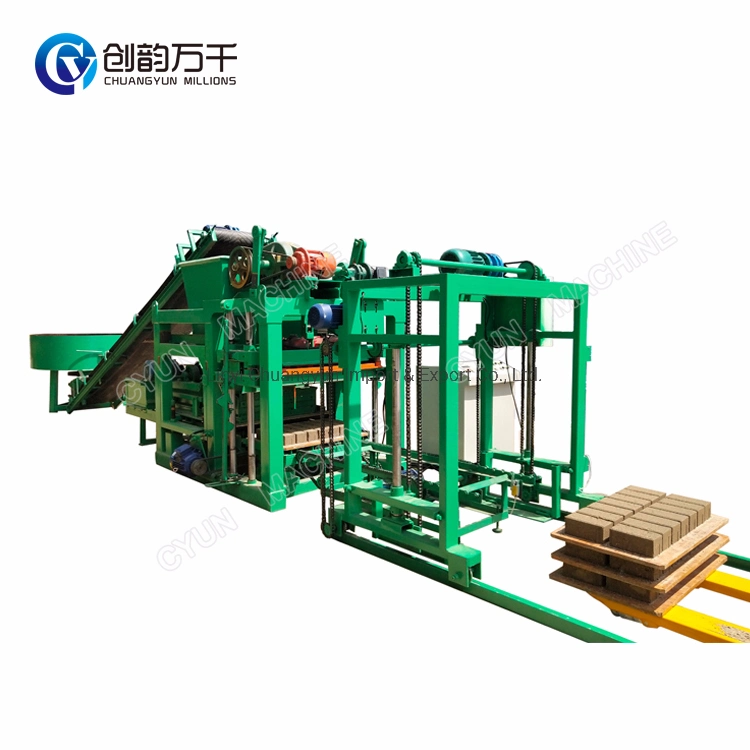 1. Advantages:
1. Automatic PLC Opeation, Reduce Lobor Cost
2. Produce sizes of hollow block, solid brick, hourdis, interlocking paver and curbstone by changing molds
3. Small Investment, Big Capacity
4. Suitable For Medium and Small-Scale Block Factory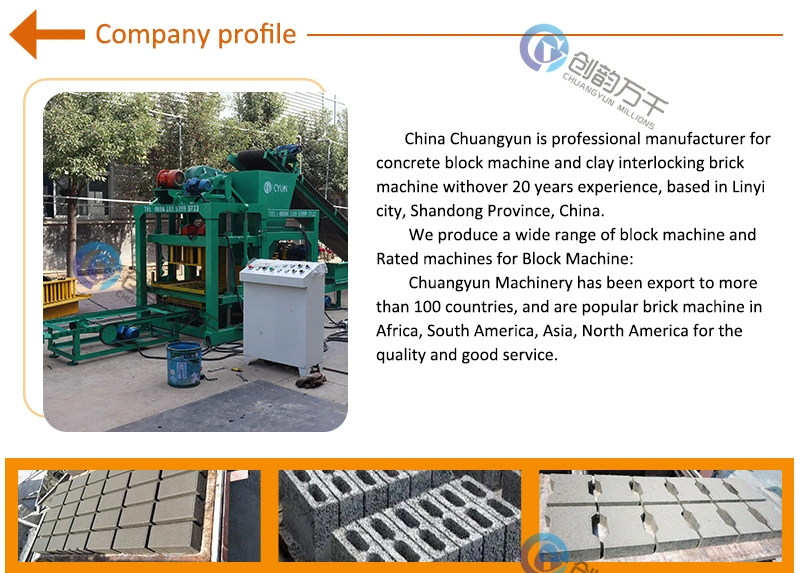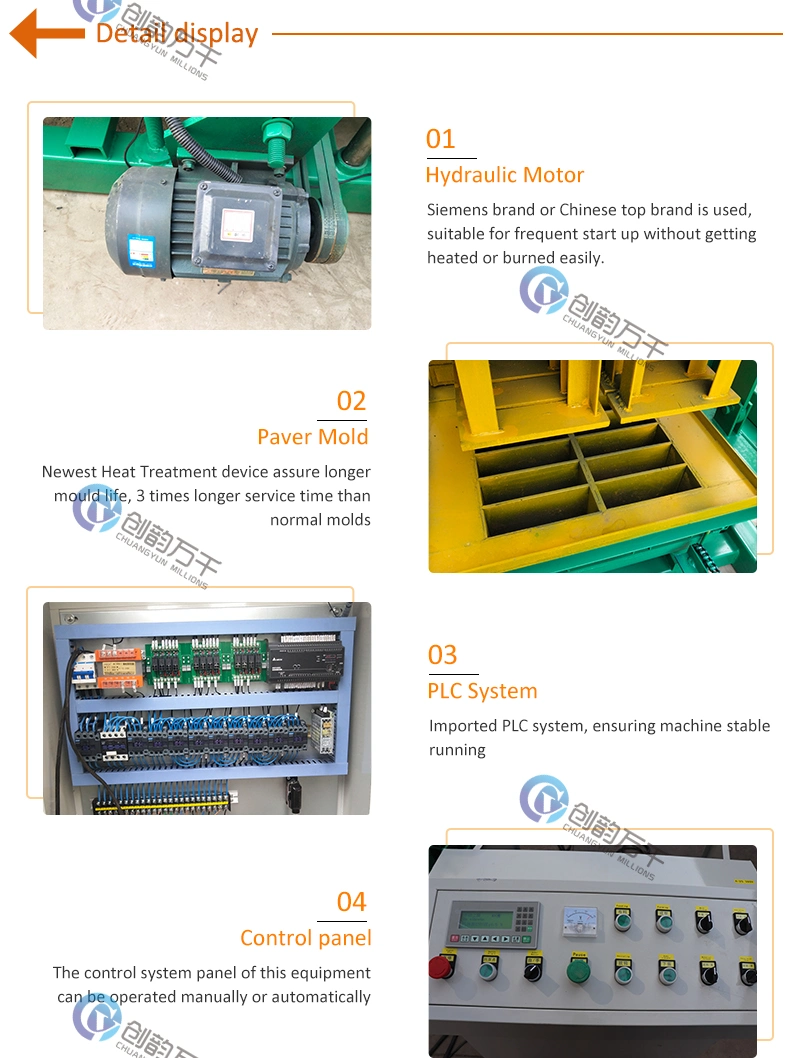 B:Photos and Working Video of QT4-24 concrete block making machine are available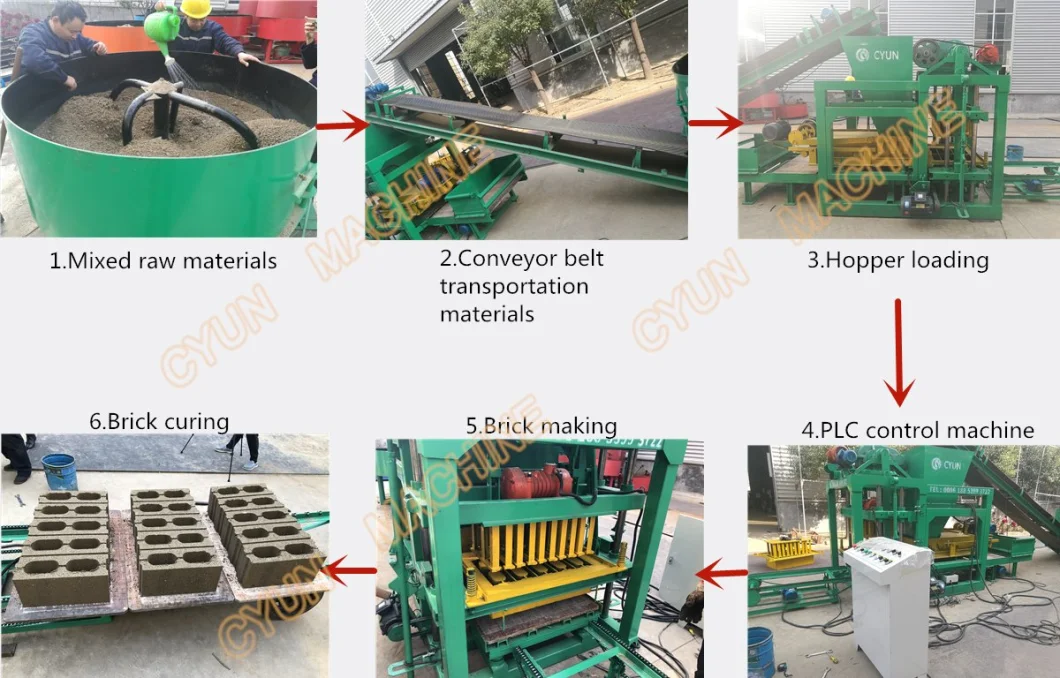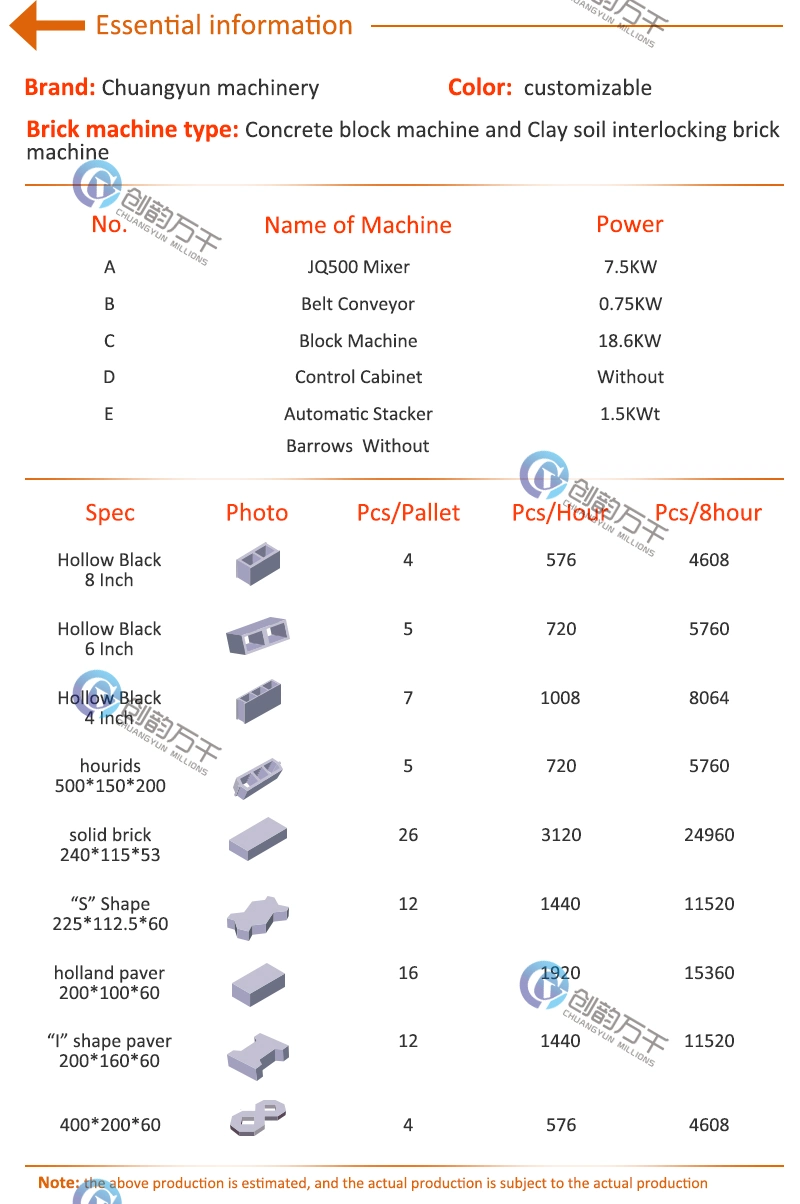 Products
QT4-25 automatic cement block machine can produce different sizes of concrete hollow blocks, solid blocks, pavers, hourdis and curbstones by changing molds.

Customize available by customer drawings, irregular design of blocks molds with high accuracy.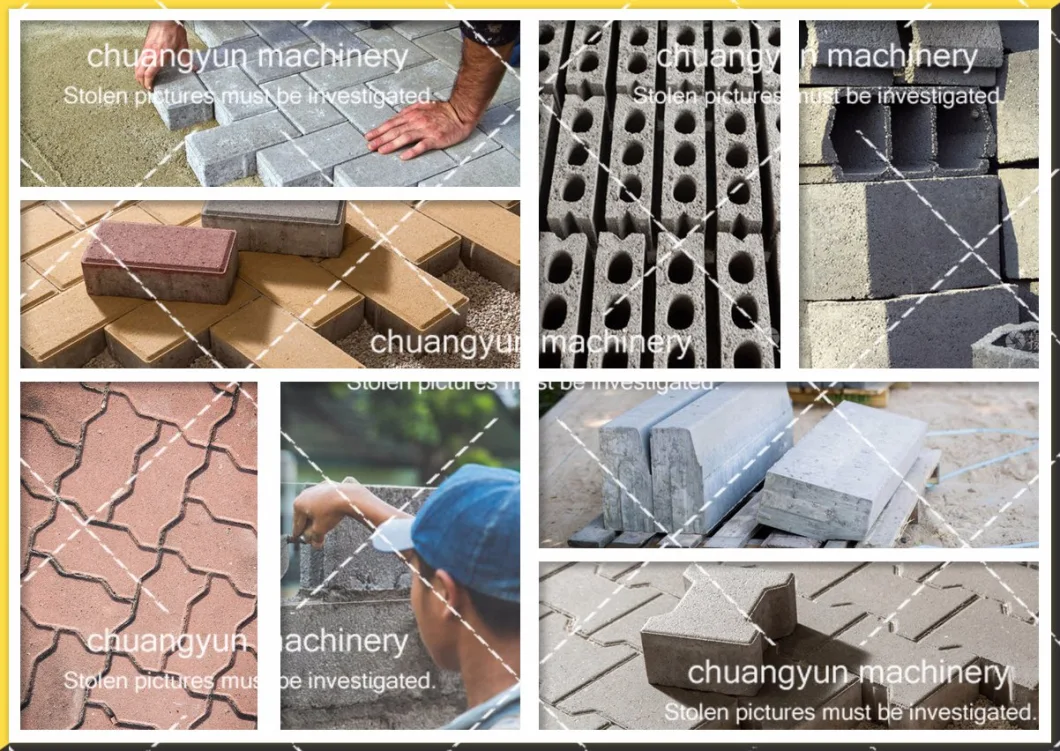 Production Capacity of QT4-25 automatic vibrated cement concrete block brick making machine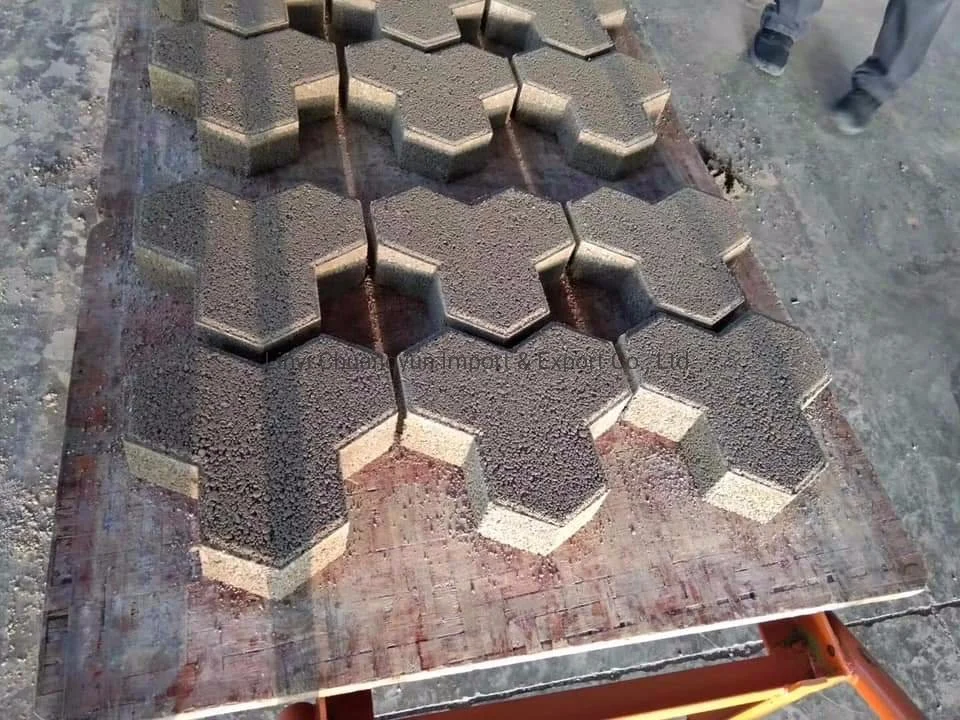 Contact us for some designs of block and pavers for your reference
About us