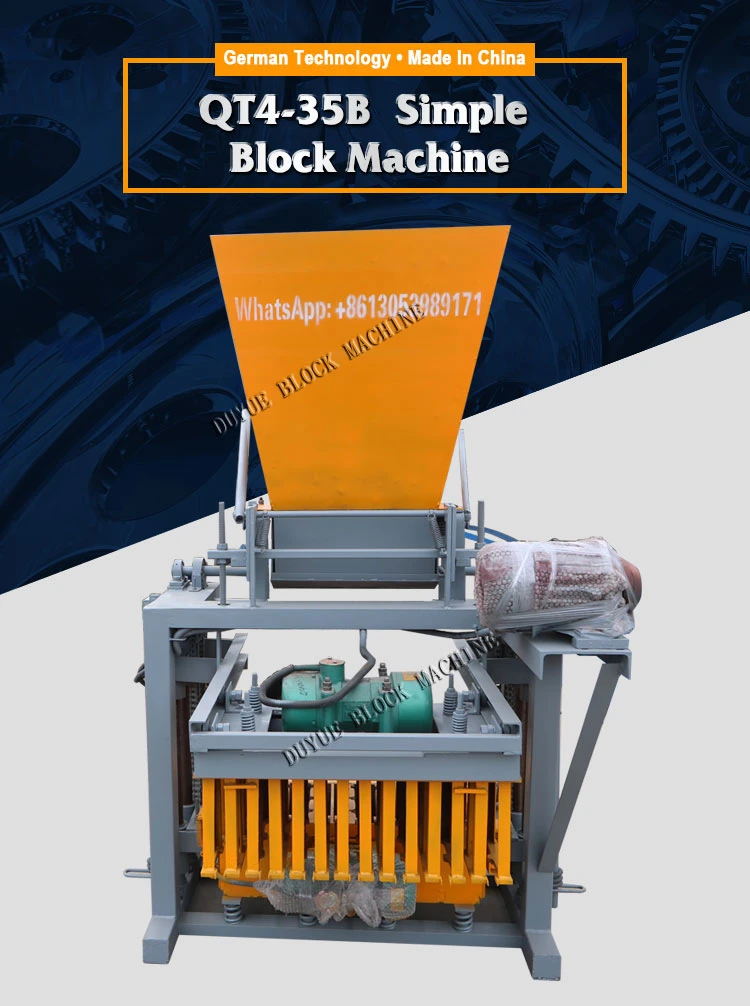 Our QT4-35B small scale brick making machine are with simple and compact structure,convenient operation and easy maintenance.It demands litter manpower and investment,but makes high output and quick ROI(return on investment).Especially suitable to produce standard bricks,hollow bricks,pavers,etc.

Main Features
1) Simple structure ,easy to operation and maintation.

2) Adopting national certified steel and exported electrical and other keyparts.

3) Make different kinds of blocks by changing moulds

4) The machine not only make concrete blocks,but also paving blocks.

5) Low investment,high efficiency and high profit.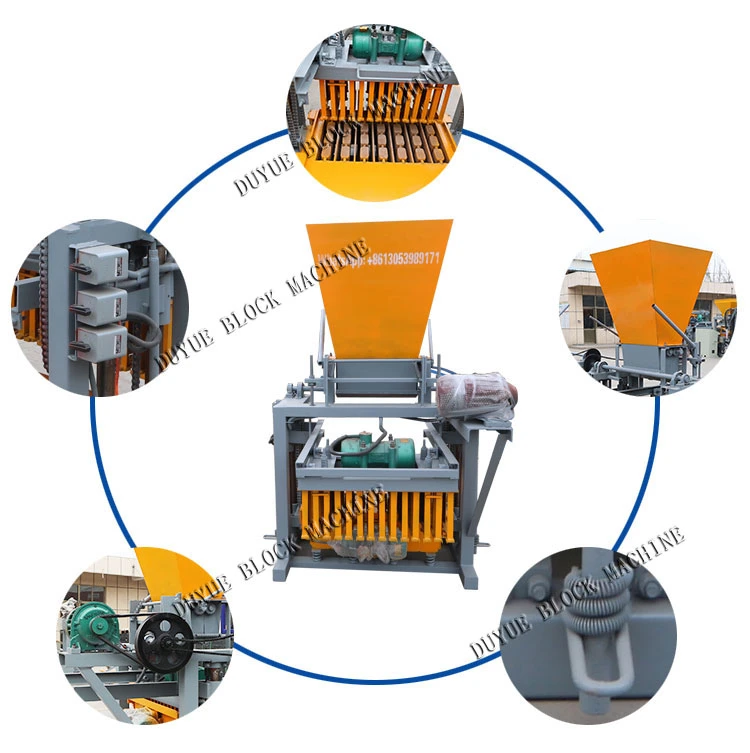 Main technical parameters

Theoretical production capacity