QT12-15 advanced automatic brick making machine, auto paver brick making machine, automatic fly ash brick making machine

Company introduction
SHANDONG
DONGFENG SHUANGLONG Machinery Co., Ltd.
is specialized in the manufacture and export of block making machines and other related equipment for 20 years. We can offer you fully automatic block making machine,
paving block making machines, concrete block making machines with high quality and prompt service.
Quality is the core of our company. We now have 18 advanced engineers and around 300 technical staff to deliver the highest and most stable quality. Advanced inspection equipment and stringent quality control tests make us through ISO9001, CE, SGS certification.
Service is the guarantee of company life. Providing block making machines with the first-class service to customers is always our management ideas. DONGFENG SHUANGLONG block making machines have been exported to Philippine, Egypt, Hungry, Mongolia, North Korea, Russia, Tanzania, Africa and so on.
It is our unceasing pursuit to R&D and manufacture high-quality, environmental and advanced block making machines. Together with us, your business will be greatly boosted!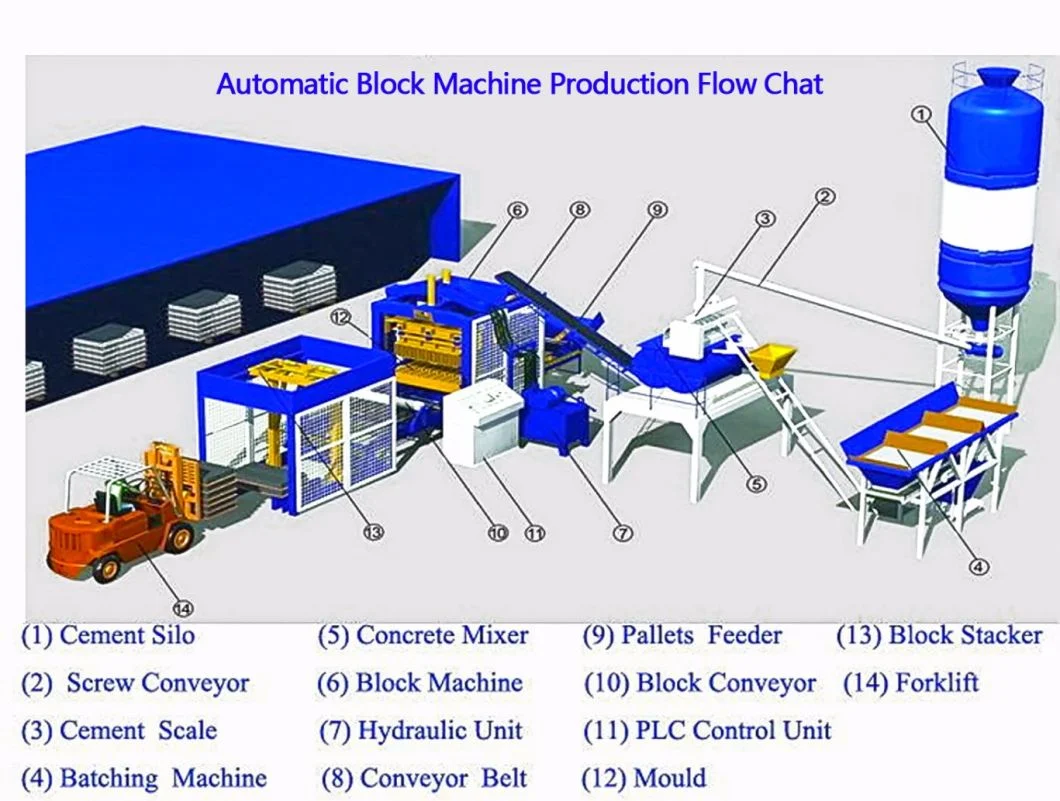 Product features:
1.
The machine cutting system adopts independent sliding way, easy to maintain and clean up.
2.PCL intelligent control, the use of data transmission devices, control system configuration security logic control and fault diagnosis system, and remote control function.
3. Unique material car box is equipped with multi-row mixing fork, hopper sent to the mold box for forced feeding, completely solve the problem of porous brick cloth.
4. Original frequency vibration, frequency, the use of frequency conversion speed to complete its exciting force and vibration frequency.
5. Configure the fabric feeding device, the second fabric of various color or whole body tiles.
6. A multi-purpose machine, the replacement of mold can produce different specifications hollow block, long and short brick, pavement brick, and various planting grass brick, slope protection brick.
7. Imported computers, electrical appliances, seals, hydraulic, hydraulic components, the equipment performance more reliable and stable.
8. Molding speed, forming cycle 12-20 seconds, each cycle can produce standard block (390/190/190) 8, porous brick (240/115/90) 18, standard brick (240/115/53 ) 45 blocks.
Product Type

QTY12-15 Automatic Block Making Machine

Dimension

5508x2450x3420mm

Pallet size

1400x900x30mm

Weight

of host machine

13.5t

Control style

PLC

Forming style

Hydraulic and platform vibration

Power

30.5+30kw

Molding Cycle

15-25s

Block height

50-200

mm

Voltage

As per client'

s

local voltage

Vibration force

120kn

Vibration frequency

2800-4700

r/min

Material

Crushed stone, sand, cement, fly ash and other construction wastes.




Applied Products

C

oncrete block, hollow block,

solid block,

cement

block,

solid/hollow/cellular masonry products, paving block with or without face mix,

garden and landscaping brick, slabs, kerbstone, grass block, slope block

,

etc.




Applied Fields

Widely used in buildings,

road pav

ing

,

squares,

gardens,

landscaping,

city constructions

,

etc.
Size

(mm)

Pcs/Mould

Pcs/ H

Pcs/

10

H

400x200x200

12

2160-2880

21600-28800

240x115x90

30

5400-7200

54000-72000

240x115x53

60

10800-14400

108000-144000

230x110x70

48




11520

115200

200x100x60

42




7560

75600

200x163x60

28

5040

50400

Available for

all kind

s

of hollow and solid block

s.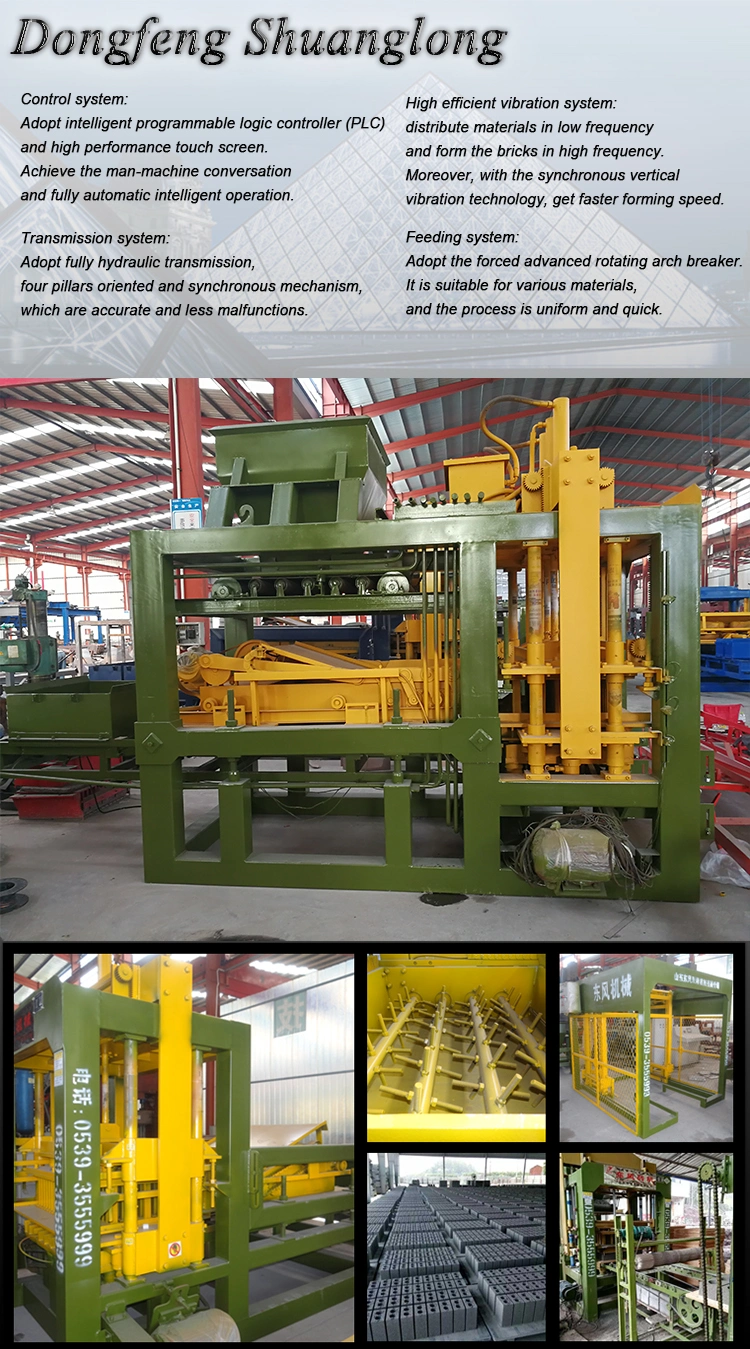 Block sample