Brief introduction
Particular storage and discription material system insure the feeding accuracy and avoiding the effect of exterior material.
So the products have high density. Adopting synchronization vibration insures the products making average.
The frequency can change according to different technics. Low frequency in feeding material,
high frequency vibration makes the different material to have a optimal vibration way. The computer is of fault diagnosis system.
Warning signal is propitious to eliminate the fault. Combine with long-distance controlling system,
it can achieve scrutiny, controlling, diagnosis.
Control system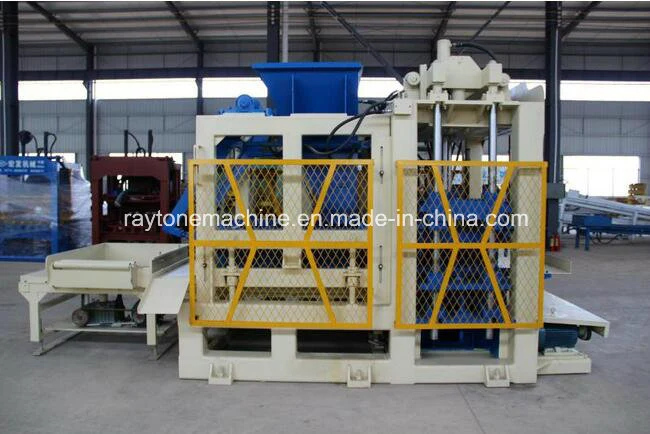 PLC intelligent control. Man-machine interface, control system equipped with complete logic control,
production program, malfunction diagnosis system and remote control function.
So it doesn't need a professional person but only need a simple trained one to the operator.
Product scope: It produces various bricks/blocks including color-face bricks (layered material feeding),
through-body tiles,lock linkage blocks, road curb bricks, hydraulic blocks,hollow blocks, perforated bricks,
and standard bricks etc.
Main Technical Specifications:

Overall Dimension

8200×2600×3020(mm)

Rated pressure

21MPa

moulding mode

load material automatically ,vibration moulding

Acceleration of vibration

15-20g

Moulding cycle

15-20s

Vibrating Frequency

0-60HZ

Exciting force

100KN

Host machine matched power

66KW

Pallet Size

1420*900*25(mm)

Weight

14.5T

Control mode

PLC full-automatical control

Raw Materials

crushed stone, sand, cement, dust and coal fly ash, cinder,
slag, gangue, gravel, expanded perlite, and other industrial wastes

Applied Products

concrete blocks, solid/hollow/cellular masonry products,
paving stones with or without face mix,
garden and landscaping products,
slabs, edgers, kerbstones, grass blocks,
slope blocks, interlocking blocks, etc.
Productivity:

Brick Style

Size mm

Cycle molding

QTY/Mould

Per hour

Per 8 hours

Hollow brick

400*200*200

15--20S

12

2160~2880pcs

17280-23040pcs

Hollow brick

400*200*150

15--20S

15

2700-3600pcs

21600-28800pcs

Hollow brick

400*200*100

15--20S

21

3780-5040pcs

30240-40320pcs

Color paving

220*110*50

20--25s

42

6050~7500pcs

48400-60000pcs

Solid block

240*115*53

15-17s

70

11850~13440pcs

94800-107520pcs
Simple block production line flow diagram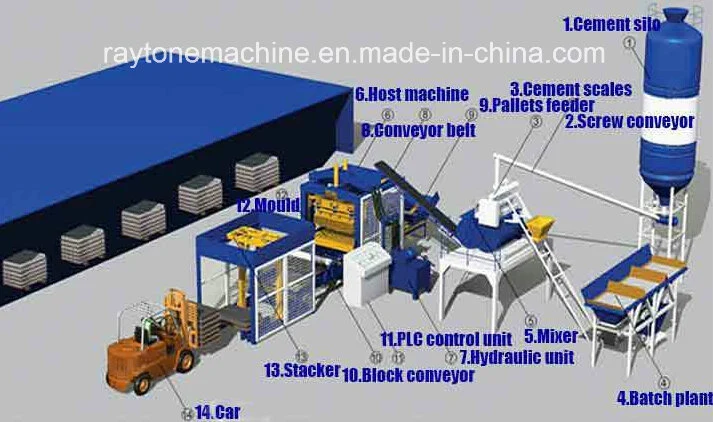 Product details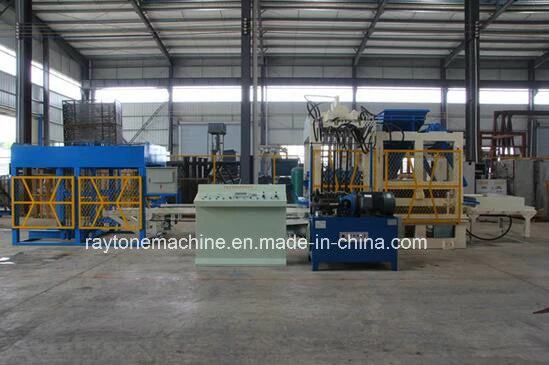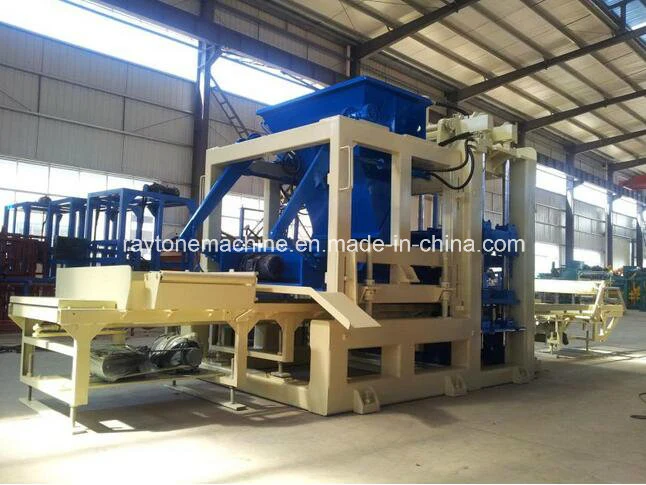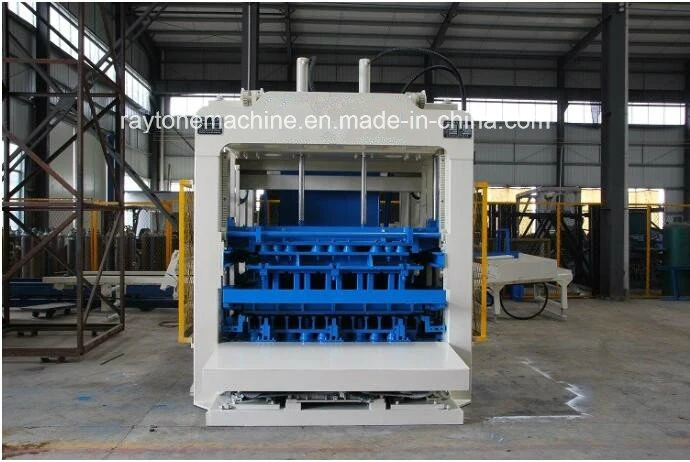 Packing