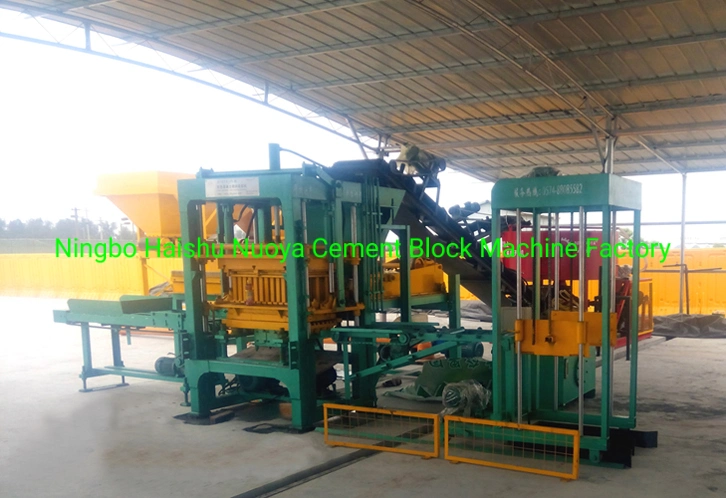 1. NYQT4-10 brick machine uses a hydraulic drive and strong mix. A large number of products such as all kinds of waste ash, slag, sand, the end of slag and fly ash, the wind fossils, gangue, ceramic, perlite and so on, which can be processed into a variety of new environmental protection wall materials. Such as hollow bricks, porous brick, standard bricks, etc, without sintering. The brick by the quality inspection departments to detect the bending of the hardness and can exceed the standards set by the state.
2. With a full hydraulic-driven, it extends of the NYQT8-15-block machine's shaping technology. Electrical operation, with the domestic advanced hydraulic production turbocharged valve and cooler, and on the hydraulic box opens a cleaning position, so that it's easy to clean which make the machine more perfect performance.
3. Using simple electrical design, with exigency stop switch, original contact with imports, thermal protection relay, lay the foundation for equipment trouble-free operation. The clever design, operate flexibly, and mechanical components using special durable material, make the equipment firm and durable.
4. Forming way is hydraulic vibration, the structure of adding material is just one time, making the products a very small error. New vertical synchronous vibration system makes the products in an instant to achieve the high-intensity, high hardness.
5. Less investment, quick effect, it has become the best-selling goods on the market. It's most suitable for the development and production of small and medium enterprises.(need 5 workers)
NYQT4-10 Yield Table
Product standard
per plate
Piece/ hour
piece/ 8 hours
piece/300days(two class)
Block brick 390×190×190
4
800
6400
3840000
Porous 240×115×90
12
2400
19200
11520000
Standard brick240×115×53
24
4800
38400
23040000
Technology parameter
Machine size (MM)
3000x 1500x2250(mm)
Pallet specification (MM)
850×550×20 MM(Board) 850×550×10 MM(Plate)
Machine weight (T)
4500 kg
Vibration way
Sets and vibration mode
Excitation frequency
30004500r/min
Excitation
50-90Kn
Forming cycle (s)
18S
The installed capacity (kw)
41kw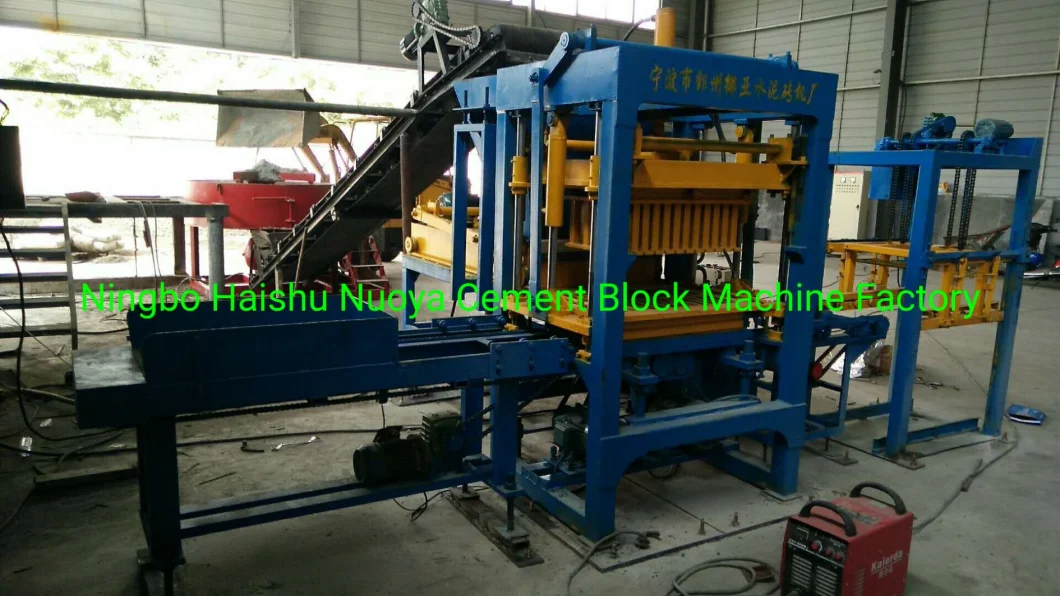 contacts:
Company Name: Ningbo Haishu Nuoya Cement Brick Machine Factory
Add: Gaoqiao Village, Gaoqiao Town, Haishu District, Ningbo City, Zhejiang Province, Ningbo, Zhejiang, China