Hydraulic Pressure Concrete Block Machine/Cement Block Machine (QT4-15)
we are manufacturer of cement block machine more than 34 year with ISO9001 &CE,our clay brick making machine and interlocking bricks machinery have exported to more than 70 countries. In 2013, our company self-developed rotary tunnel kiln, which is the most adavanced kiln technology, welcome to our company inspection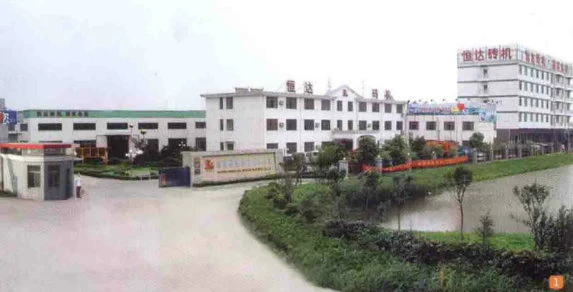 QT4-15 details
This cement block machine is hydraulic engined cotrolled by PLC. It's middle machine among all block machine models. It could produce hollow blocks, solid bricks,color paving bricks,interlockings and kerbstones by changing moulds.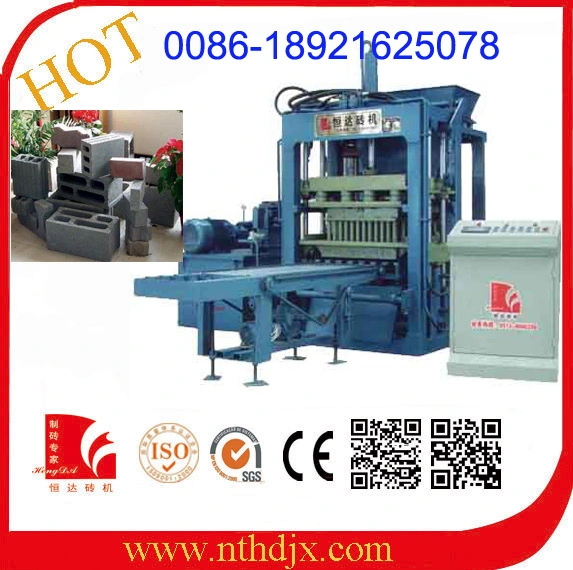 1.Components:
Block machine, hydraulic pressure station, mold and electric control cabinet
Performance and Characteristics of QT4-15 cement block machine:
1. QT4-15 adopts hydraulic drive to products of high strength.
2. A short molding cycle
3. PLC intelligence control realizes dialogues between human and machine. The production line, an advanced line, integrates mechanism, electricity and liquid.
4. By replacing molds, hydraulic hollow block machine can produce different sizes of concrete bricks.
Operation and Precautions of QT4-15 cement block machine:
1. Storage hopper, when influenced by cement, is easy to condense into blocks. So use the new material as much as possible, and it's not a good idea to store the material too long,
2. Pay attention to feeding. There shouldn't be large aggregate or foreign objects whose diameters are more than 2 centimeters in the mixture, especially solid objects such as iron, which are easy to damage parts of the hydraulic block making machine.
3. Check whether the pallets are clean. If there are bonded pieces, remove them before you put the pallets into the store.
4. Strictly control the time of vibration. Adjust the amount of supply if necessary. From time to time pay attention to that whether the limit of every procedure is normal or whether the screws are loosened. If unexpected things happen, stop the hydraulic block making machine promptly and adjust it in time.
5. Clean the oil filter regularly, at least once a year. Check the actual amount of oil tank, add some if necessary.
6. Update all vibrating springs periodically.
2. Maintenance and Repair:
1. Check carefully and make sure that there is no loose fastener. Lubricate the parts according to the requirements.
2. Check the size of pallet. Abandon the ineligible ones, or theblock making machine will be jammed and damaged.
3. Remove the residue and clean the box, pressure head and other parts of the machine each time.
Parameters of QT4-15 cement block machine:
Technical data:
1) Size and output of major products:
A) Hollow block:390*190*190 mm, 4PCS/mould
B) Perforated brick: 240 x 115 x 90mm, 12PCS/mould
C) Paving stone: 200 x 100 x (50 - 100)mm, 17PCS/mould

2) Pallet size:850x 560mm
3) Cycle time: 15 - 25 seconds
4) Type of major vibration: Table vibration
5) Vibration frequency: 2800 - 4500 r/min.
6) Total power: 32.5kW
7) Rating pressure: 21Mpa
8) Profile size (including pallet delivering device and green block
Delivering device): 6600 x 2090 x 3000mm
9) Weight: 8T
3. Packaging and Transportation:
Naked outfit and container transportation
Certifications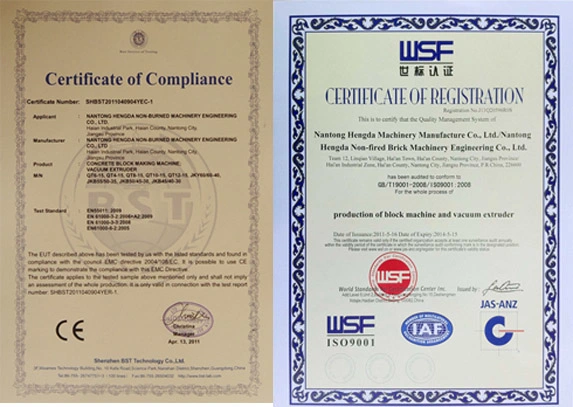 Accessories
JS500 Mixer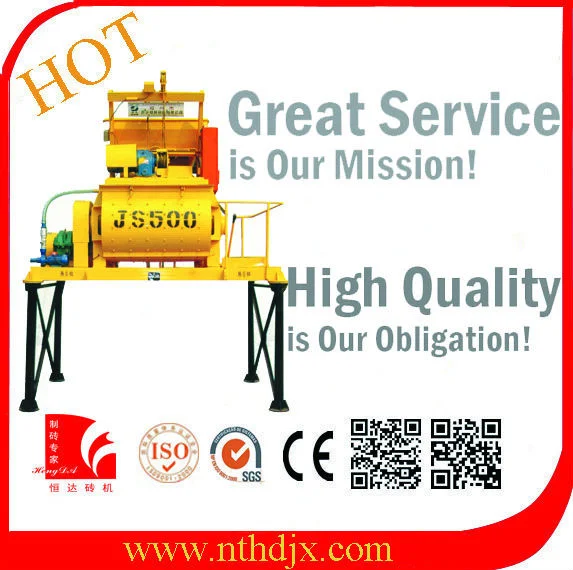 Batch plant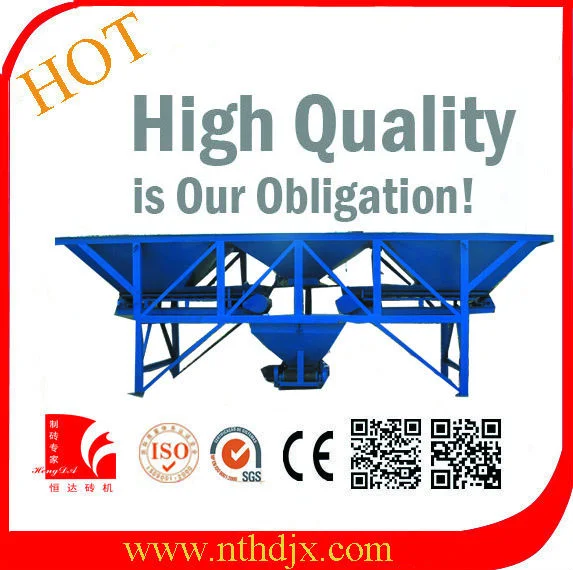 Pallet feeder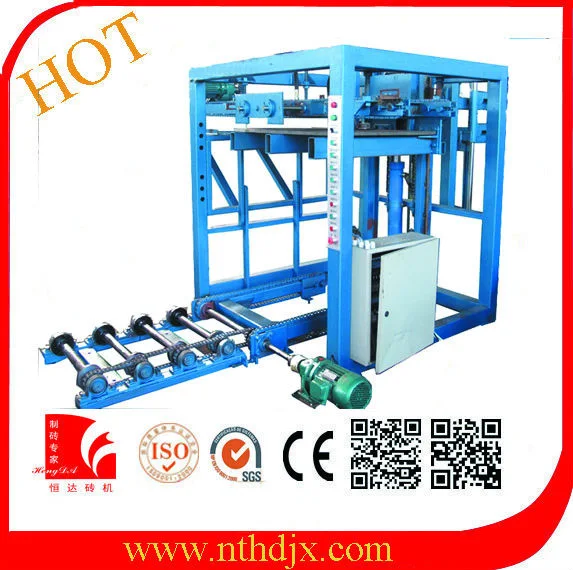 Our advantages
Our cement block machine, with harmonic cooperation between mechanical, electrical and hydraulic machines functions, guarantee a reliable and high output production of concrete products
Use LG PLC control system and LG Touch Screen,
A. LG PLC, with great adaptability, guarantees the stability and reliability of the machine.
B. Visualization touch screen, with easy operation;
2. Use Frequency Conversional Control Technology, which controls the block making:
A. Frequency Conversion Control: guarantees the precise and parallel movement between tamper head and mould, protects the products from transfiguration; increases the production rate by improving the vibrating efficiency;
B. Controls the instantaneous start and stop of the motors, to protect the motor from over-heating caused by constant working;
C. Power saving: 30%;
3. Use doubles high-dynamic Proportional/Directional Valves to automatically adjust the oil flow and pressure
A. Buffer the hydraulic cylinder, to protect the cylinder from damage caused by inertia;
B. Guarantee production stability;
4. 360° Multi-Shaft Rotating and Compulsory Feeding:
A. Speedy and rotating feeding, with uniform mixing, to make sure that the density and intensity of the products are guaranteed
B. This uniform feeding is applicable for different kinds of raw materials and moulds;
5. Use heat treatment on moulds and main parts of the machines:
A. Heavy duty machine structure and wear resistant moulds;
B. The hardness reaches up to HRC 52-58;
C. Greatly improves the using lifetime of the machine by 50%.
Buying tips
We have two kinds of brick machine, one produce clay brick machine, another produce cement block machine , when you want to buy, you please tell me
1. You need clay brick machine or cement block machine?
2. Your block size( length, width and height)
3.Your block picture and block production
My contact information
Name: Maggie
Mobile: 0086-18921625078
We are professional clay brick machine, cement block machine and block pallet manufacturer, if you are interested, please come here.