Hot Sale Qt4-18 Automatic Cement Hollow/Solid Brick Making Machine Paver Block Making Machine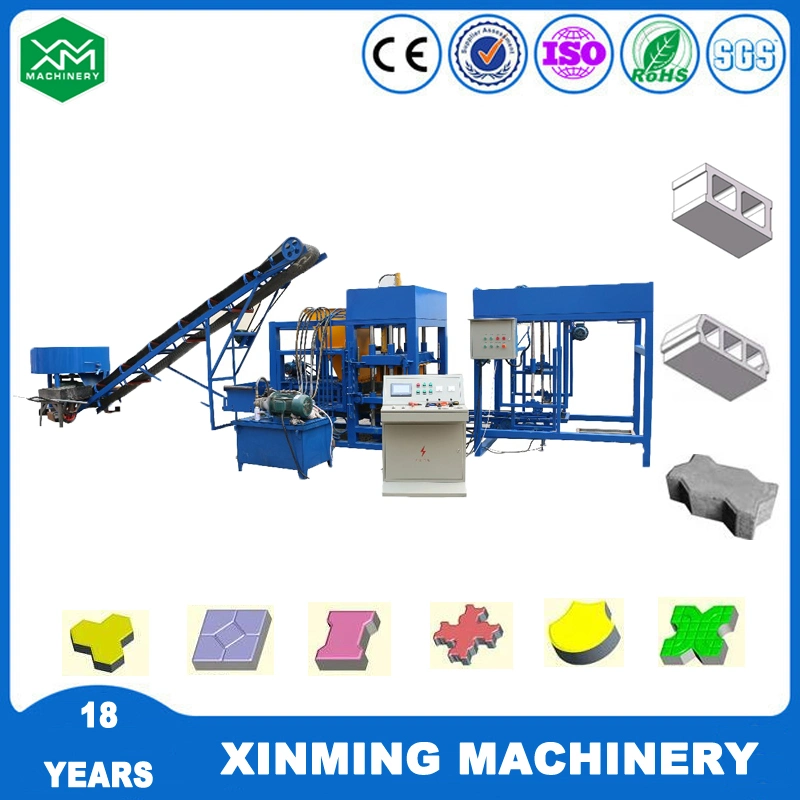 The Discription of QT4-18
QT4-18 block machine is equipped with PLC control, can be automatic control, just like pallet loading, materials loading and distributing. bricks conveying, and brick stacking.The model QT4-18 brick machine is smaller than QT4-15 brick making machine, bigger than QT4-25C brick machine. If you need the model of QT4-18 brick machine, you can contact us for the latest price today. We not only supply the price list, but also supply the photos and video and catalogue for you. All machines and equipment manufactured by LONTTO is warranted against manufacturing defects and faulty workmanship for twelve months from the date of dispatch.
However the warranty for components of electrical, electronic, pneumatic and hydraulic items should be aligned with the warranty date of each brand suppliers. (I.e. SIMENS).The warranty will be null and void if any changes are effected without our permission. Any service visit will be charged.
The Advantage of QT4-18
(1).Control System:
Electric control system consists of imported color touch screen and programmed PLC with data input and output device, including safety logical control and trouble shooting system. Vibration analyzing system: detecting the vibration frequency, vibration amplitude,vibration acceleration and noise of the whole machine, so as to adjust the vibration to optimum efficiency
(2.) Hydraulic System:
The system consists of imported components and seals with high dynamic performance proportional valves. The action of key cylinders can be operated through the regulator of flow and pressure according to the working requirement. The main frame is wide for the convenience of mold filling, so more blocks can be made. In order to get even pressure, three oil reservoirs are used, which raise the pressure to as high as 100t. Moreover, the smallest reservoir in the middle increases the operating speed of the left and right ones respectively, thus improving the productivity.

(3.)Frequency conversion motor drive the vibrating case,easy to obtain ideal vibration force, vibration frequency and amplitude,can produce high quality block.
Unique double-vibration box drives all in one vibration table to make the deviation of amplitude lower,more even so as to guarantee the consistency firm and durable.

(4).Adopts more advanced material-feeding technology,material from the hopper fall into the mould case rapidly and evenly, make the weight error less than ±5%,the intensity error less than≤±15%.

(5).Low energy consuming.Compared with common Block Making Machine, these equipment investment has increased by about 18%,but output has been improved by 35%,unit consumption has been reduced by about 5%.

(6). incomparable advantages in producing process:
High thickness and rectangle steel frame, four guidance column,solidity structure and prolonged life.

(7). Unsurpassable advantages in using process
Unique Waterproof Structure /Super high intensity /Construction convenience / Wind resistance /Excellent heat insulation / Freeze-thaw test
Some Designs of Bricks About QT4-18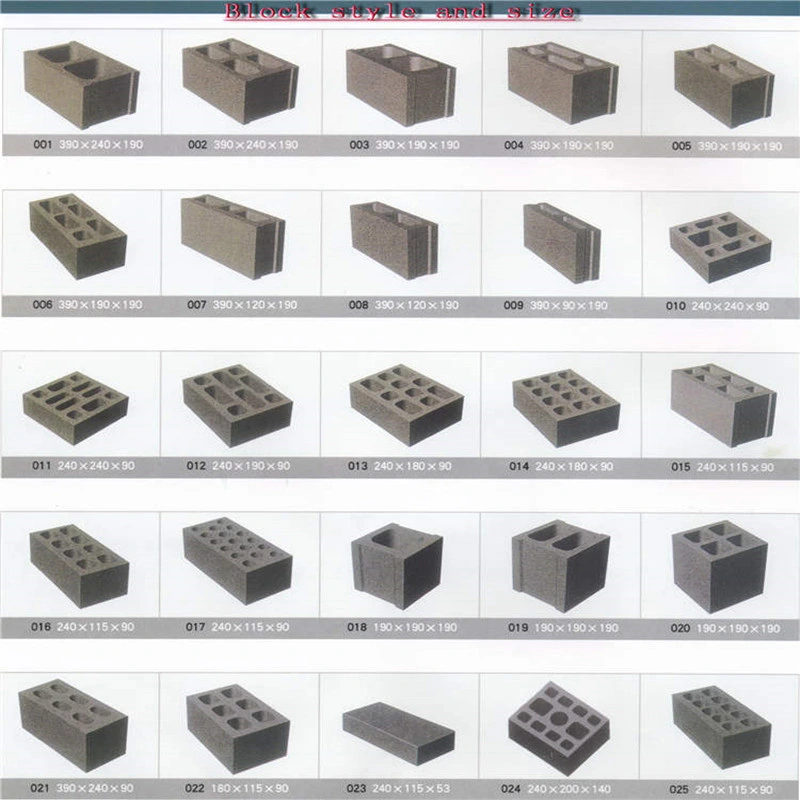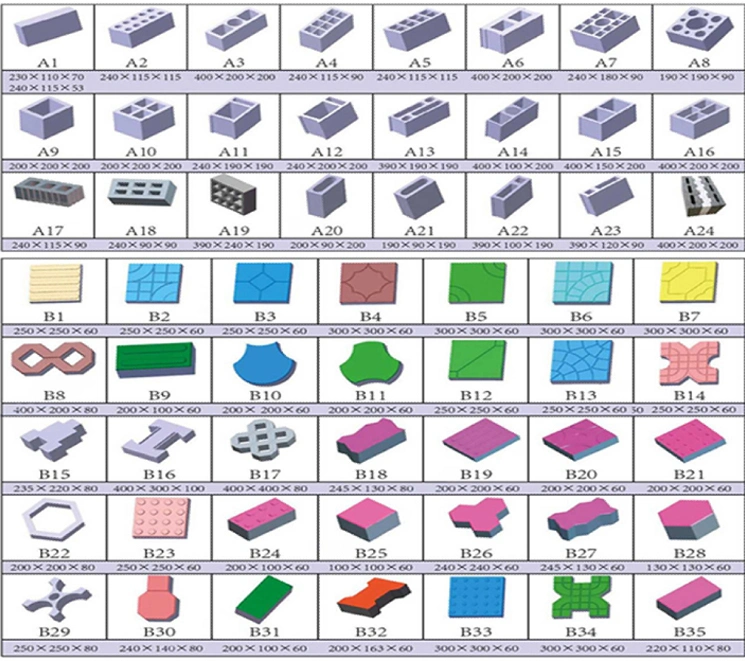 Some Details of QT4-18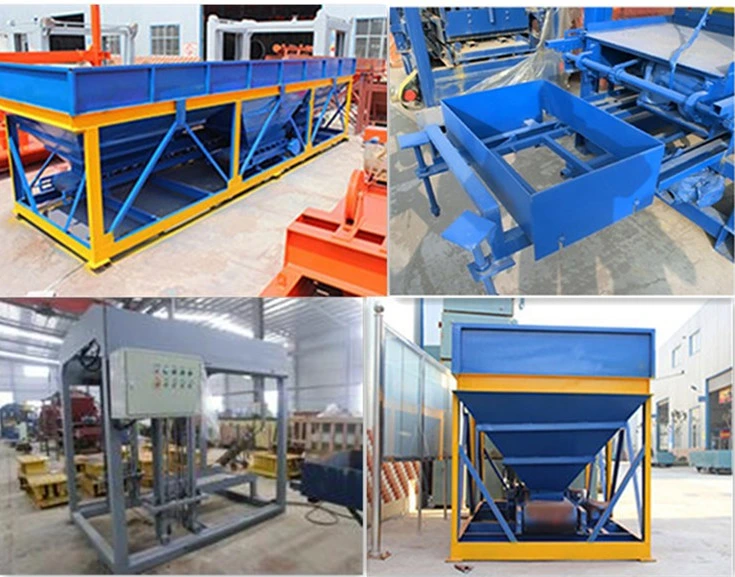 Capacity Table
Item
Block
Production capacity
Photo
1
Hollow/Soild block
400*200*200mm
4Pcs/mold
6400Pcs/8h
2
Hollow/Soild block
400*150*200mm
5Pcs/mold
8000Pcs/8h
3
Hollow/Soild block
400*100*200mm
7Pcs/mold
11200Pcs/8h
4
Houdi Block
450*120*200mm
6Pcs/mold
9600Pcs/8h


5
S shape paver
225*112.5*60mm
12Pcs/mold
19200Pcs/8h
6
I shape paver
200*160*60mm
8Pcs/mold
12800Pcs/8h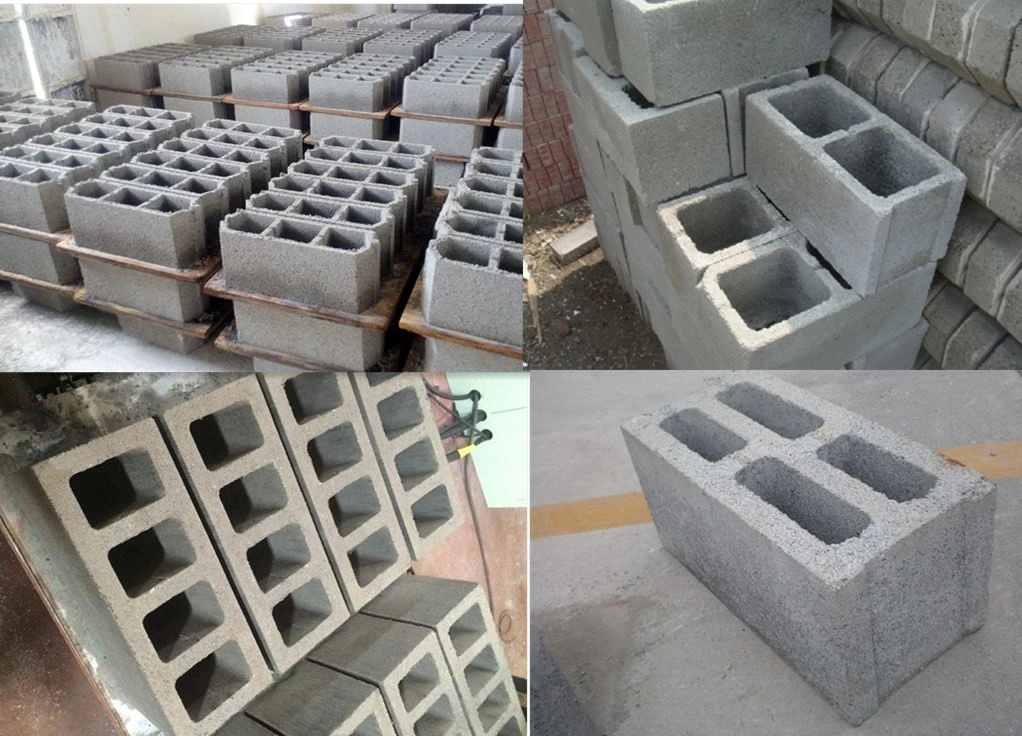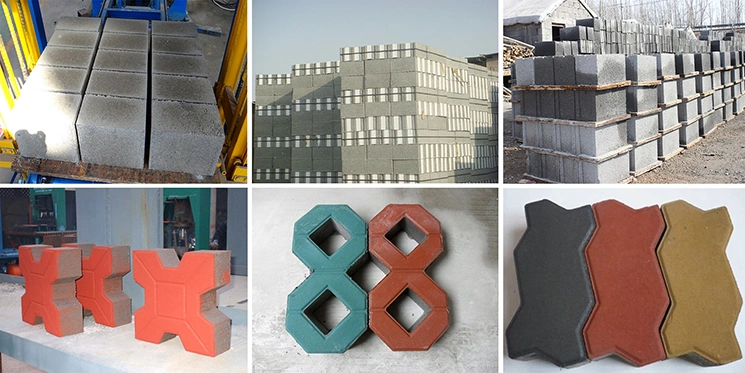 Basic Information of Our Company
Shandong Xinming International Trade Co., Ltd is a big and famous Construction Company in China. We mainly manufacture the concrete brick making machine and clay interlocking block machine for over 19 years. The block making machines we made have a high quality and get Certified ISO 9001:2009 and CE Standard of Eurotech Germany.
Our company guarantee the rationality, stability and reliability of the products to the greatest extent. What's more, our machines have been widely and highly praised by the customers who come from Europe and the United Stated, South Africa, the Middle East and more than 80 countries and regions.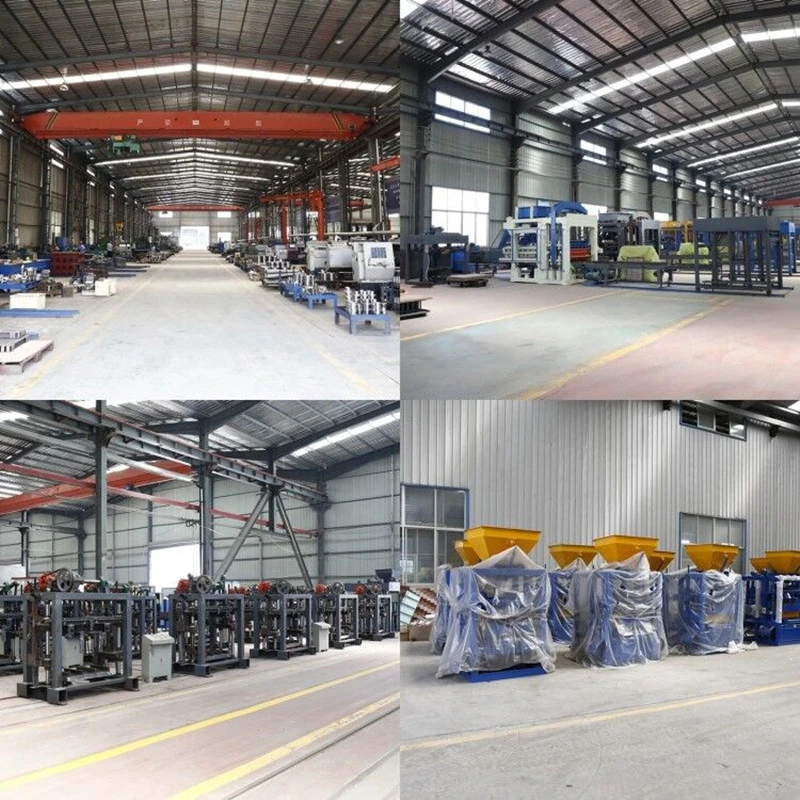 Our Service
we run a big after-sale service team, they own much the experience about the technology of machines . They also have the overseas experience. Therefore we have good service in the pre-service, we also provide a perfect about after-sale.

Pre-sale
(1) Professional suggestions (including raw material matching, machine selection, plan
the condition of building factory, feasibility analysis for brick machine production line);
(2) Device model choice (recommend the best machine according to the raw material, capacity
and the size of brick);
(3) 24 hours on-line service;
(4) Welcome to visit our factory and production line at any time. If you need, we would like to make invitation letter for you;
(5) Introduce the company file, product categories and production process.

Sale
(1) Update the production scheduling in time;
(2) Product acceptance;
(3) Shipping on time.

After-sale
(1) If needed, our engineer will guide to carry out the plant at the clients side;
(2) Set up, fix, and operate patiently for you;
(3) Offer training to the operator until they are satisfied at clients side;
(4) Skill support the whole using life;
(5) Recall clients regularly, get feedback in time ,keep well communication with each other.
Please Contact with Me
Angela
Cellphone: +86 15689560692