Hollow Block Brick Machine/Concrete Block Brick Machine/Hydraulic Block Brick Machine (QT4-26)
1, introduction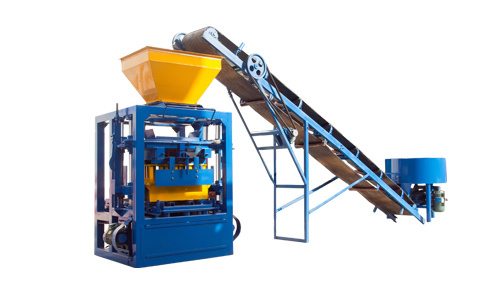 QT4-26 Hollow Block Brick Machine/Concrete Block Brick Machine/Hydraulic Block Brick Machine Main technical parameters
Dimension of host machine 2060× 1730× 2580mm
Host machine power 11.2KW
Moulding period 30S
Vibration force 35.5KN
The size of the pallet 850× 550× 40mm
Capacity 18.8KW
Weight of the machine 3T
Mixer model JD350
Voltage 380V
Theoretical workshop area: 60 m2, need about 4-5workers. The office, curing area and stacking area to arrange according your fact status.
Hollow Block Brick Machine/Concrete Block Brick Machine/Hydraulic Block Brick Machine Production capacity
Size(LxWxH) PCS/Mould PCS/ Hr PCS/ 8 Hr
400X100X200 7 550-700 4400-5600
400X200X200 4 310-400 2480-3200
200X100X60 22 2640-3020 21120-24000
Using Japan MITSUBISHI's PLC, Germany Siemens' motor and high-strength steel and special welding process, our machine is of high quality and long useful life.
With the full use of super-special steel, chrome-plated surface, the column-oriented has a good resistance and wear resistance.
We have exported many machines to Pakistan, Oman & Russia, etc. And our machine were well-recognized by most of our clients.
As a multi-purpose machine, exchanging mold can produce normal bricks, hollow bricks, multi-holes' bricks, etc.
2,simple of bricks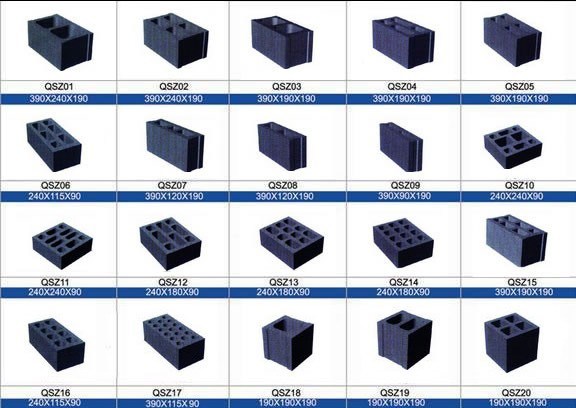 3)Company introduction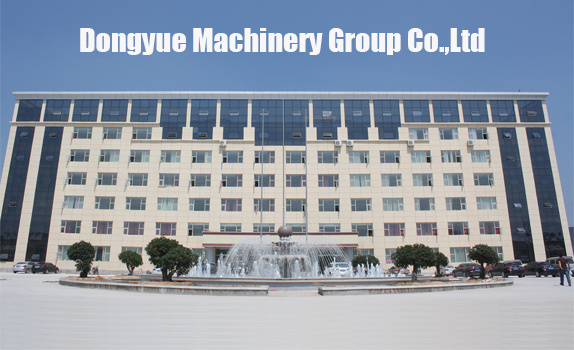 DONYUE Machinery Group Co., Ltd. is a Chinese manufacturer of dedicated machinery for construction blocks and panels. Our company offers complete production lines for premium building components such as the autoclaved sand-lime brick, autoclaved aerated concrete block, and autoclaved aerated concrete / autoclaved lightweight concrete panel. Additionally, we provide various types of pressure vessels and block-making machines. Our brick machine has been exported to more thn 60 countries.Oversea offices are built in India.Indoneisa.Vietam etc.We have
32 fly ash brick making machine plant in India.They spread in Bhubaneshwar ,Coimbatore,Rajkot,Koltata,bangalore,Indore etc.
Two after sale service centers and spare stock center are available in Ahmedabad and Bhubaneshwar .
India engineers are well trained in China and can install the machine in India directly.By choosing DONYUE, customers can enjoy professional benefits with our dedicated services for design, installation, layout planning, technology transfer, and production guidance.
| | | | |
| --- | --- | --- | --- |
| Mainframe Size | 2060 *1730 *2580mm | Power | 11.2KW |
| Voltage | 380V/220V/415V | Exciting Force | 35.5KN |
| Molding Cycle | 26S | Blender Model | JQ350 |
| Supporting Plate Size | 850 ×550 ×30mm | Workshop Area | 60m*m |
| Weight | 3T | | |
Theoretical Yield
| | | | |
| --- | --- | --- | --- |
| Size (L*W*H) (mm) | Pcs / mould | Pcs / h | Pcs / 8h |
| 400x100x200 | 7 | 550-700 | 4400-5600 |
| 400x150x200 | 5 | 400-500 | 3200-4000 |
| 400x200x200 | 4 | 310-400 | 2480-3200 |
| 400x250x200 | 3 | 230-280 | 1840-2240 |