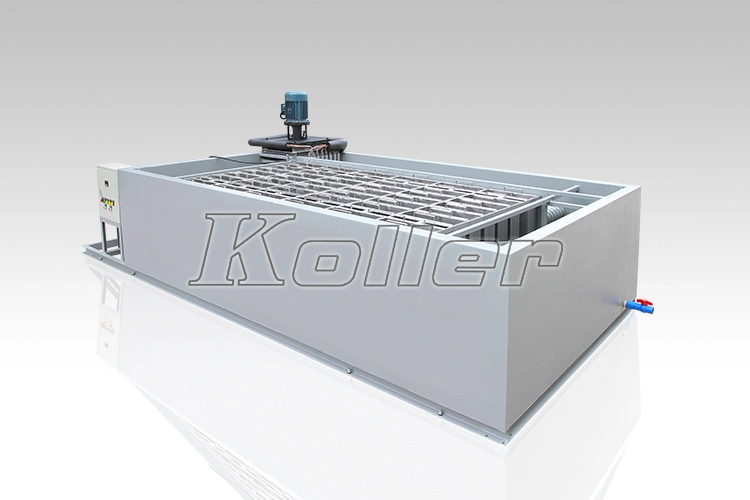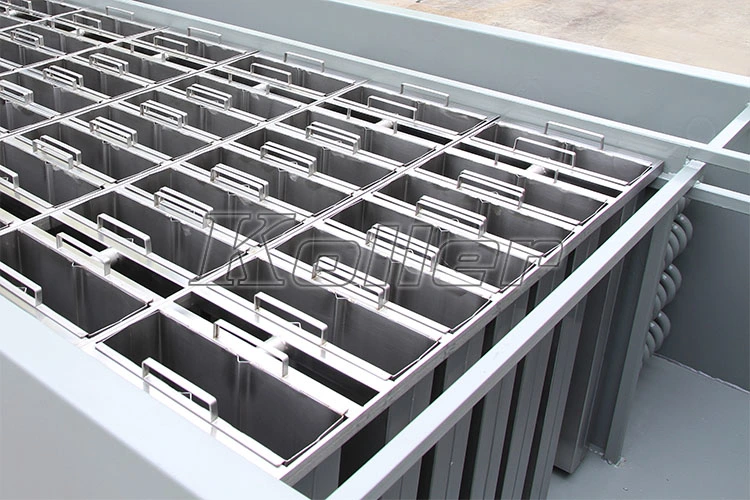 Containerized Ice Block Machine & Cold Room
1.3 tons ice block in 24hrs
2. Install ice block machine & cold room in container
Product Description
1. Adopt integrated refrigeration system; all equipments are installed well inside the 20feet or 40feet container.
2. Adopt stainless steel SUS304 for the salt water tank and ice moulds, no corrosion and low maintenance;
3. Saving cost, safe and convenient, easy operation, transported by truck or vessel.
4. Ice block machine also can be designed with cold room inside the container together
5. Ice block size: 5kg/piece, 10kg/piece, 15kg/piece, 20kg/piece, 25kg/piece, 50kg/piece, 100kg/piece;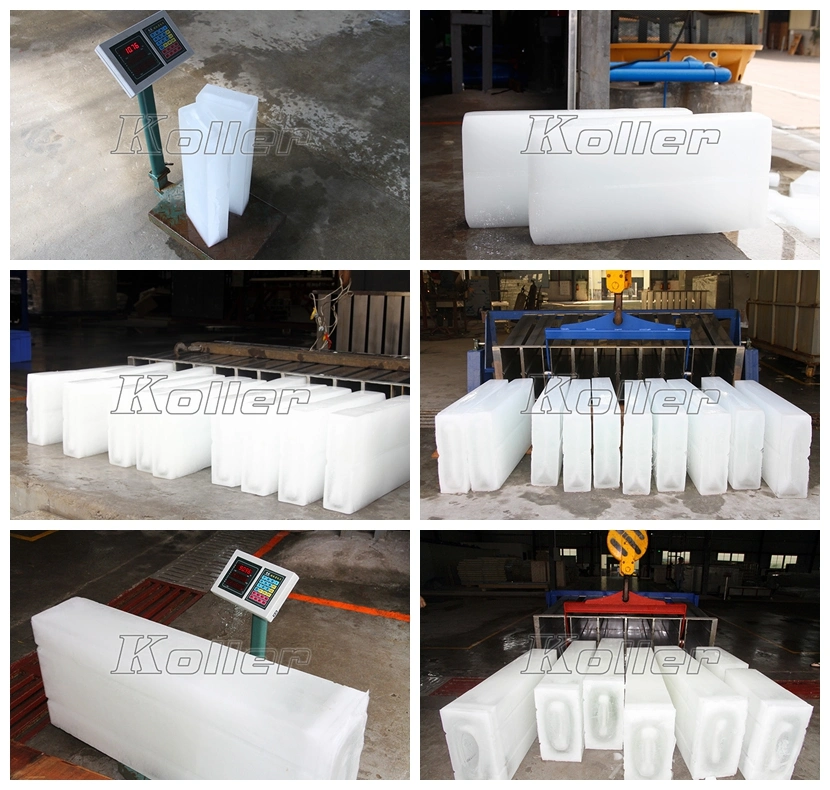 6. Install according to the operation manual and CD, Supply failure alarming system, and no need worker to monitor.
Specification for MB30 ice block machine:
Block ice machinery unit: 1560mm * 790mm*1520mm;
Water tank: 2640mm* 1500mm*1120mm;
3. Supply Power Form: 380V, 50Hz, 3P or 220V, 60Hz, 3P or 380V, 60Hz, 3P.
4. Cooling System: Water cooled system, Air cooled system.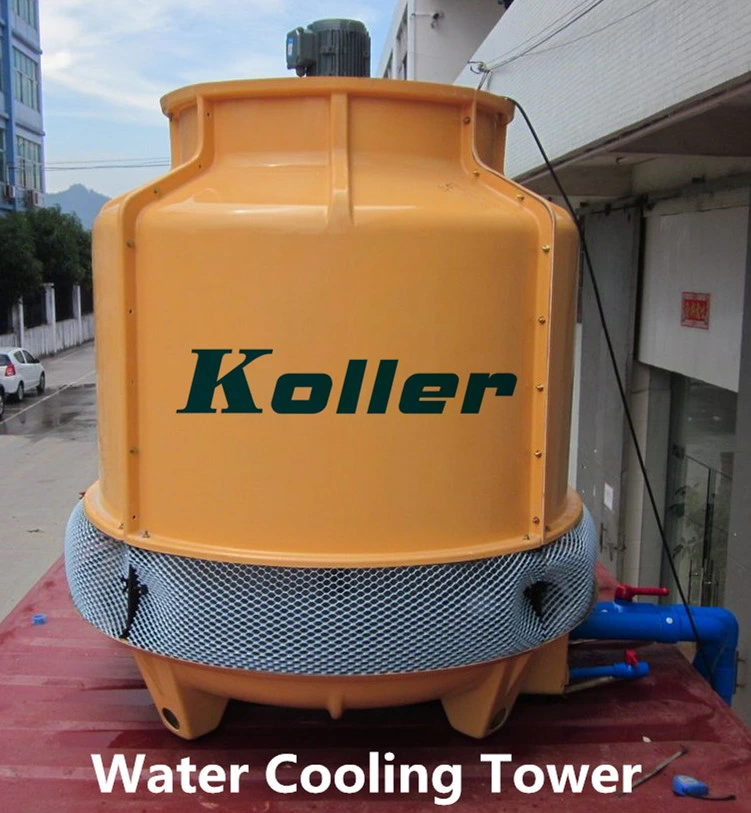 5. Installation: The machine has been installed and tested before delivery, only needs customer to connect water pipes and power, the accessory spared parts are offered free of charge.
6. Guarantee Period:
During 12 months after selling, maintenance and parts free of charge.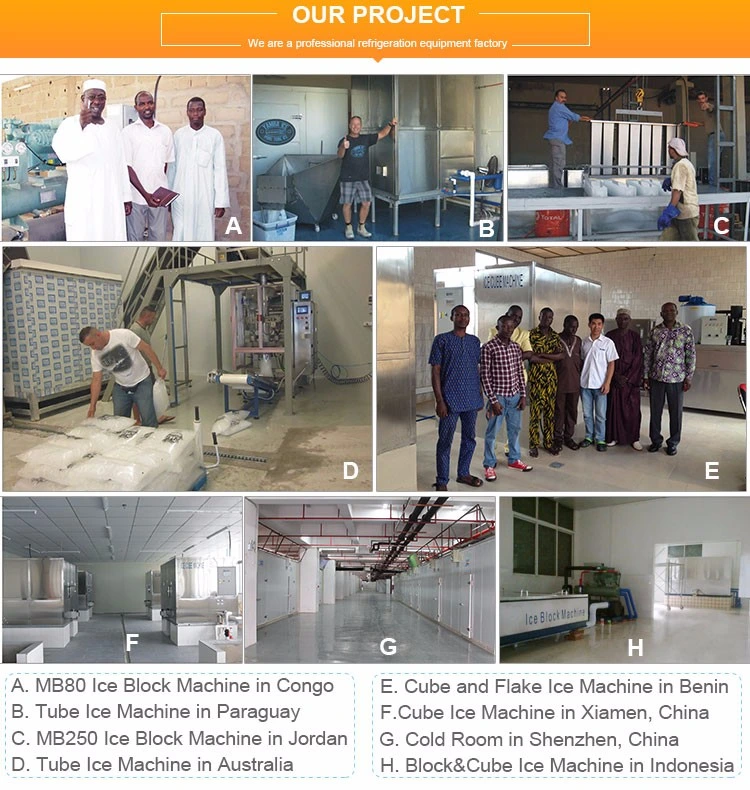 7. Working condition for ice block machine:
| | |
| --- | --- |
| Max. Ambient Temp | +400C |
| Max Relative Humidity | 85% |
| Supply water temp | 210C |
| Power supply | 380V 50/60HZ 3P or 220V 60HZ 3P |
| Refrigerant | R22/R404a |
| Compressor type | Semi-hermetic piston or Screw compressor |
| Cooling system | Water cooling condenser |
FAQ:
1. How to choose a true manufactuerer among hundreds of suppliers?
Step 1: A good supplier should be at least 5 years history and have export/import business at least 3 years. We are 6 year gold supplier in alibaba and specialized in ice machine export since 2004.
Step 2: Request your suppliers to provide their certification of corresponding machines such as CE, ISO9001, UL and so on, it wil help you tell that they are ture manufacturer, trading company or SOHO.
Step 3: Ask supplier to provide more pictures about their facotry and products with their company logo on it. Don't define a manufactuerer with simple picture, they can download some picturers on the internet and claim it is their machines. If the suppliers only show pictures without any logo on it, just pass them.
Step4: If possible and you are willing to, visit the factory and see the workshop.
2. What is the power consumption to produce 1 ton ice blocks?
75-80KWH to produce 1 ton ice blocks.
3. Can your ice block maker work with 220V, 50Hz, single phase power?
No, all our ice block machines adopt 3 phases industrial power, such as 380V, 50/60Hz, 3 phases or 220V, 60Hz, 3 phases supply power.
4. Would inlet water temp affect production?
Yes. Our standard input water temperature for the ice block machine is 21 degree, higher the inlet water temperarature, less the capacity.